Toys are necessary for keeping your dogs entertained, busy, and out of trouble. But if your dog can destroy a brand new toy in less than 10 mins, you can definitely make a DIY Dog Toy in No time that lasts longer than expensive toys from stores.
If you are looking for a quick, easy to make, fun, and safe DIY Dog toy ideas, then check this out:
Tennis Ball Tug Toy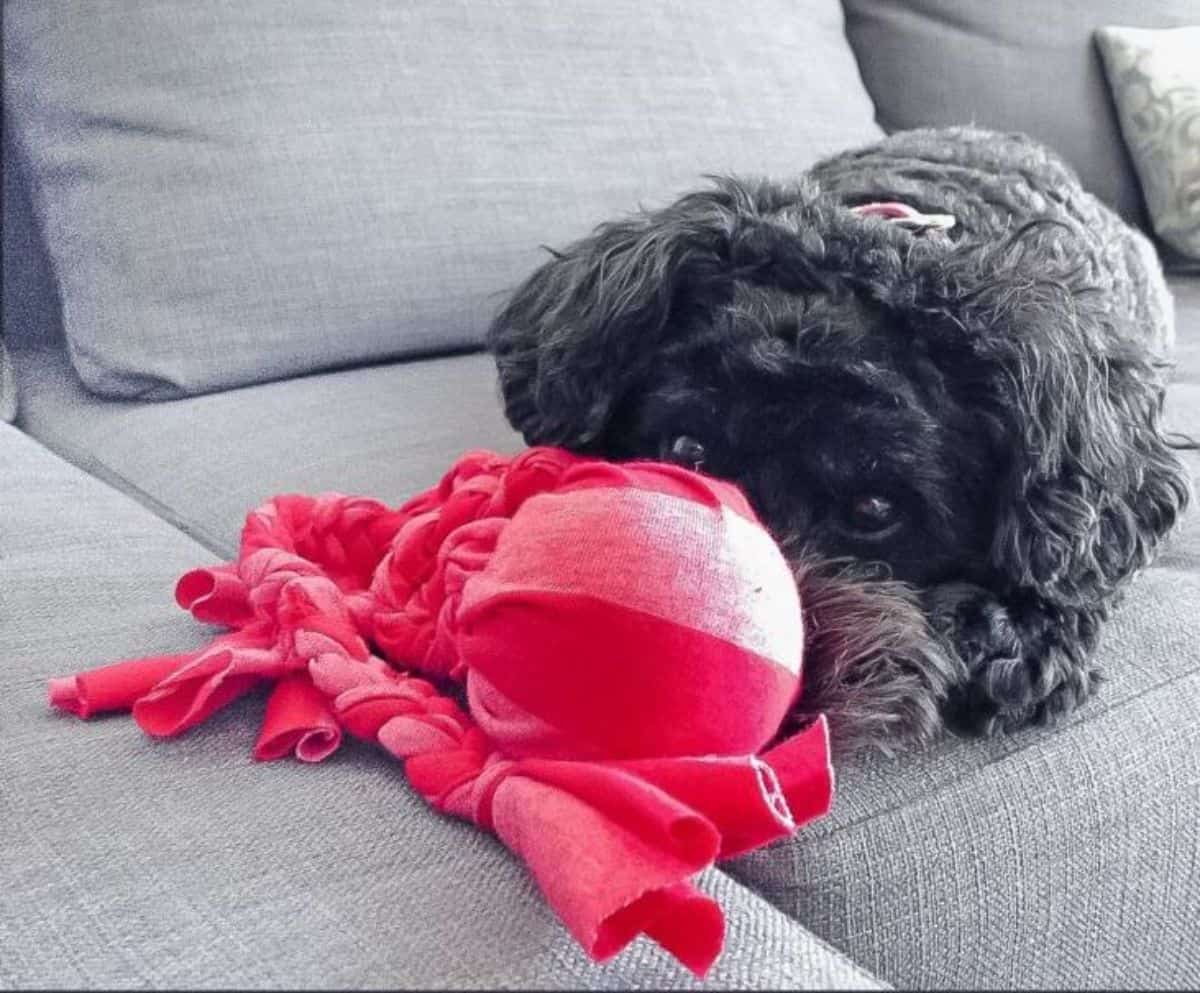 Making this toy for your dog is very easy, and no sewing at all! All you'll need are an old t-shirt that you don't need anymore hat you don't mind cutting,  a tennis ball, a pair of scissors and follow DIY Dog Toy – Your Dog Will Love This Easy to Make Tug Toy – YesMissy easy instructions.
T-shirt-Wrapped Water Bottle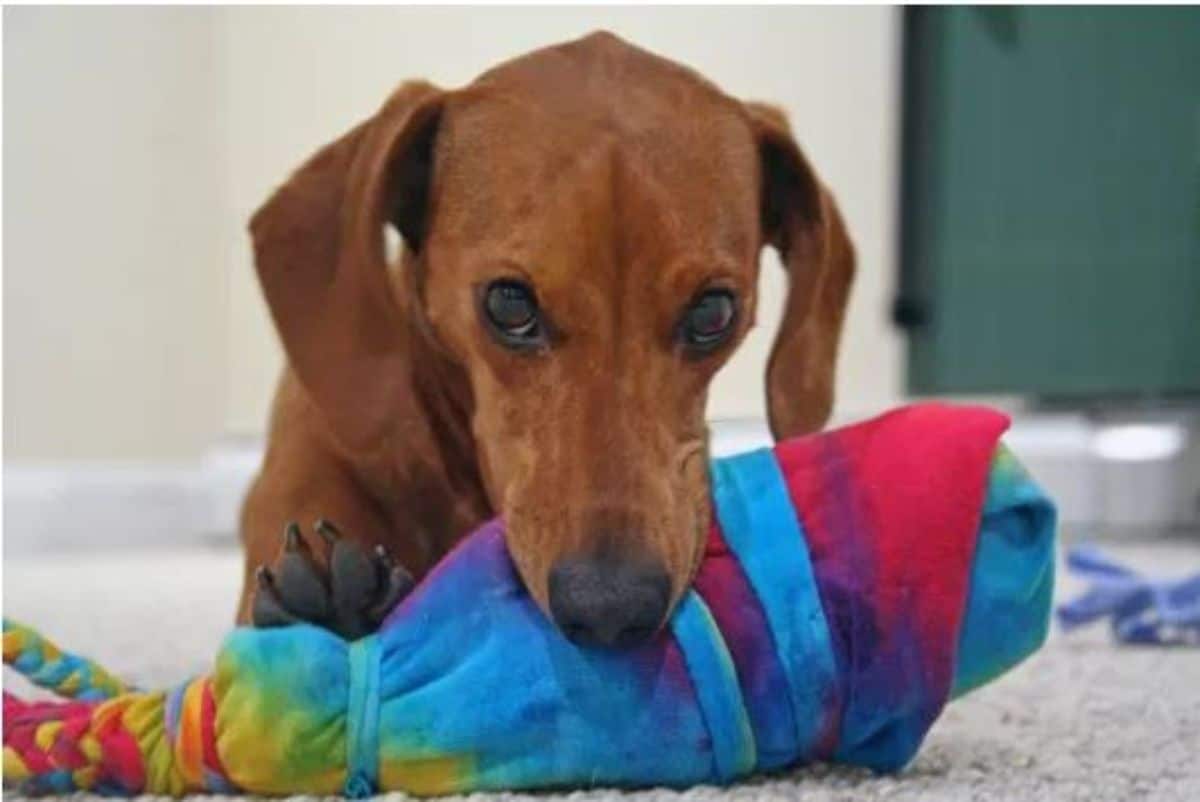 This toy is a perfect toy gift for pups who like a crinkly sound. It's very quick and easy to make with the help of Birthday Week: DIY Dog Toys | Ammo the Dachshund
Braided T-Shirt Tug Toy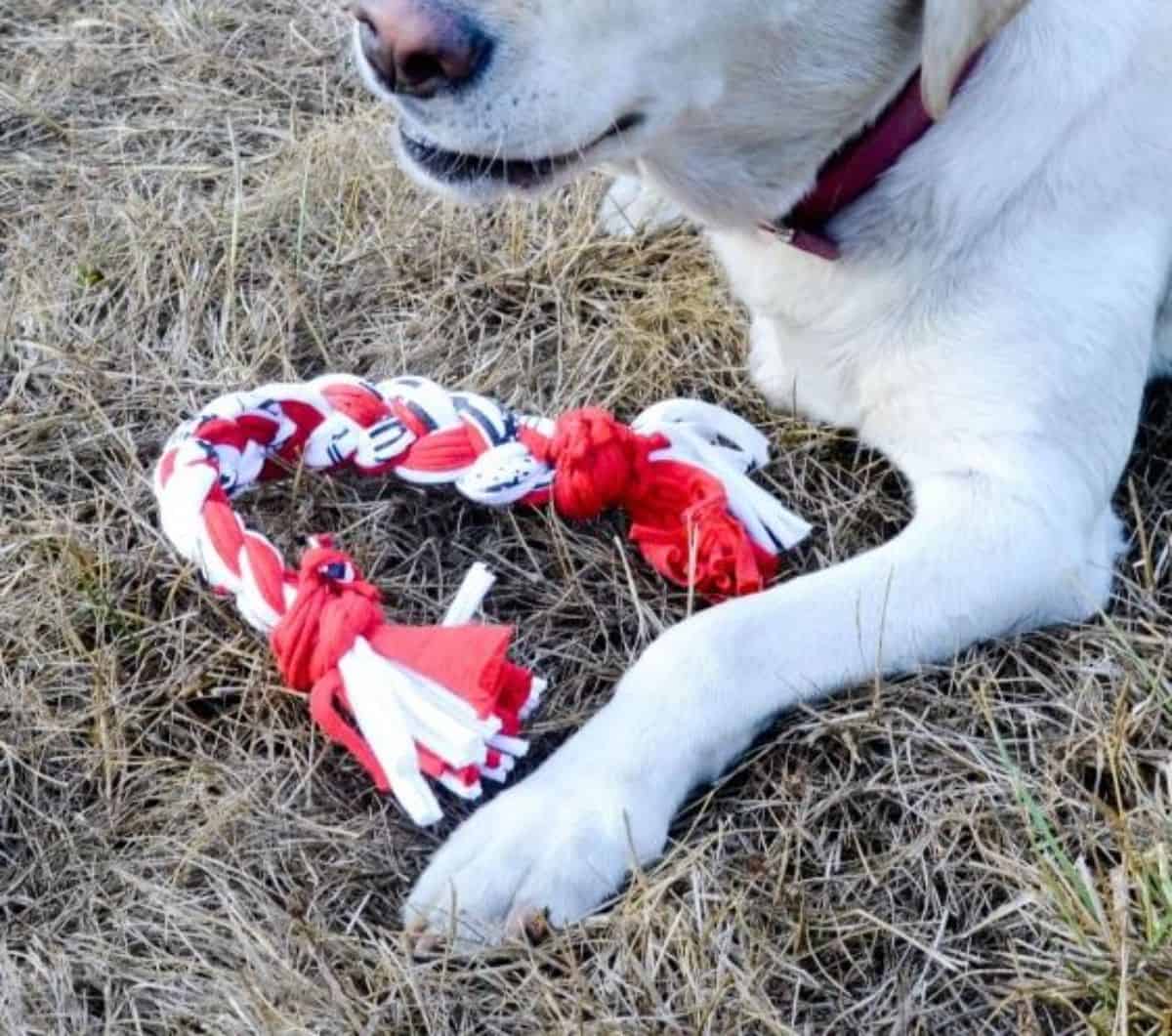 This DIY toy comes in handy during a tug-of-war battle between you and your dog or leaves it for them to chew instead of wandering around making trouble.
It's simple and fun to make with DIY: How to Make a T-Shirt Dog Toy (barkpost.com)
Indestructible Rope with Sweet Dried Potato Dog Toy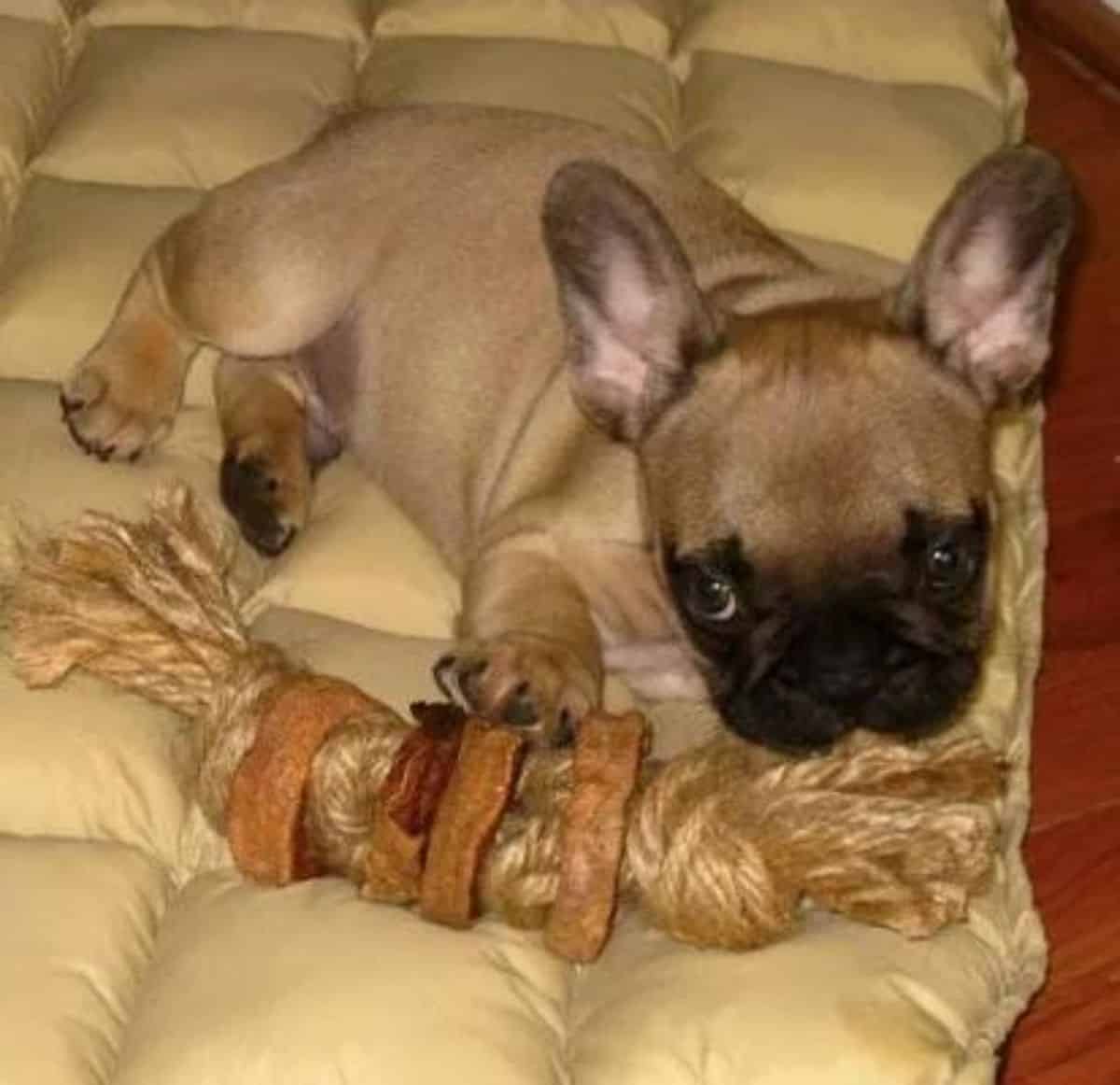 This "Indestructible" Dog Toy: 4 Steps (with Pictures) – Instructables toy is incredibly genius and worked well with Molly (their dog), it's something she could play with that lasts for more than an hour. This idea may work with your dog too!
Hand Tied Rope Toy for Heavy Chewer Dogs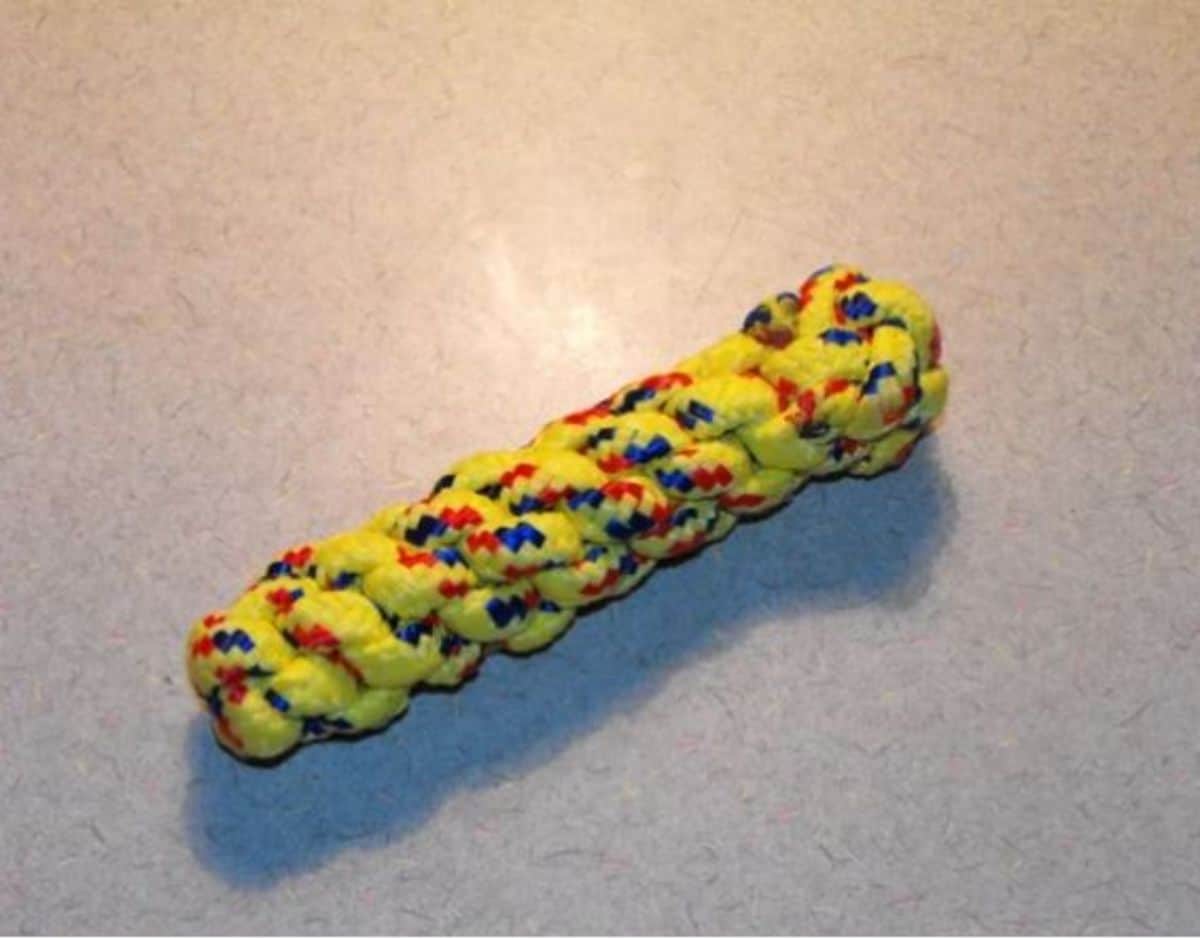 Are you looking for a toy for your heavy chewer dog? Then Dog Toys for Heavy Chewers: 25 Steps (with Pictures) – Instructables is for you!
Tasty PVC Toy Treat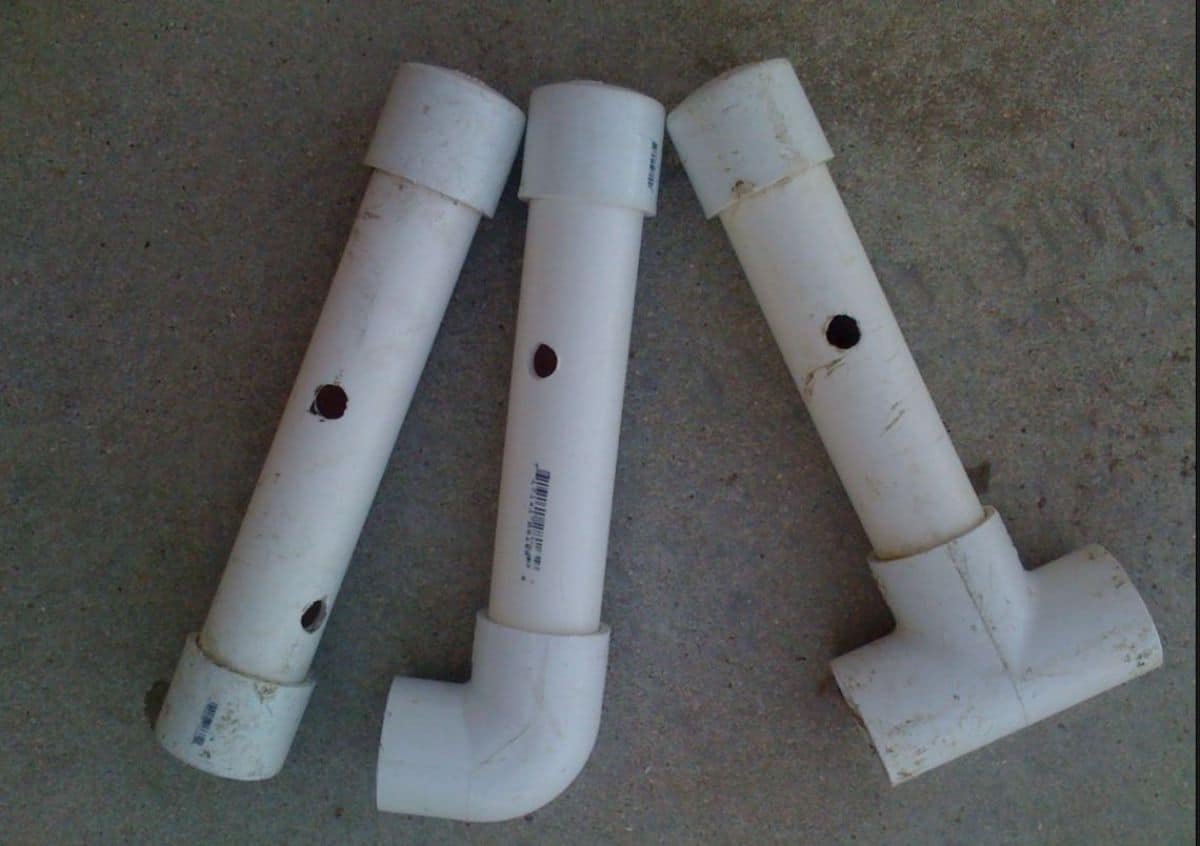 All you need to do is get a PVC, drill some holes, and put some peanut butter so your pup can enjoy licking the peanut butter out and uses their brain in the process.  For a more detailed tutorial, check out New Leaf Nickie: DIY Dog Toy
Launchable Dog Slingshot Ball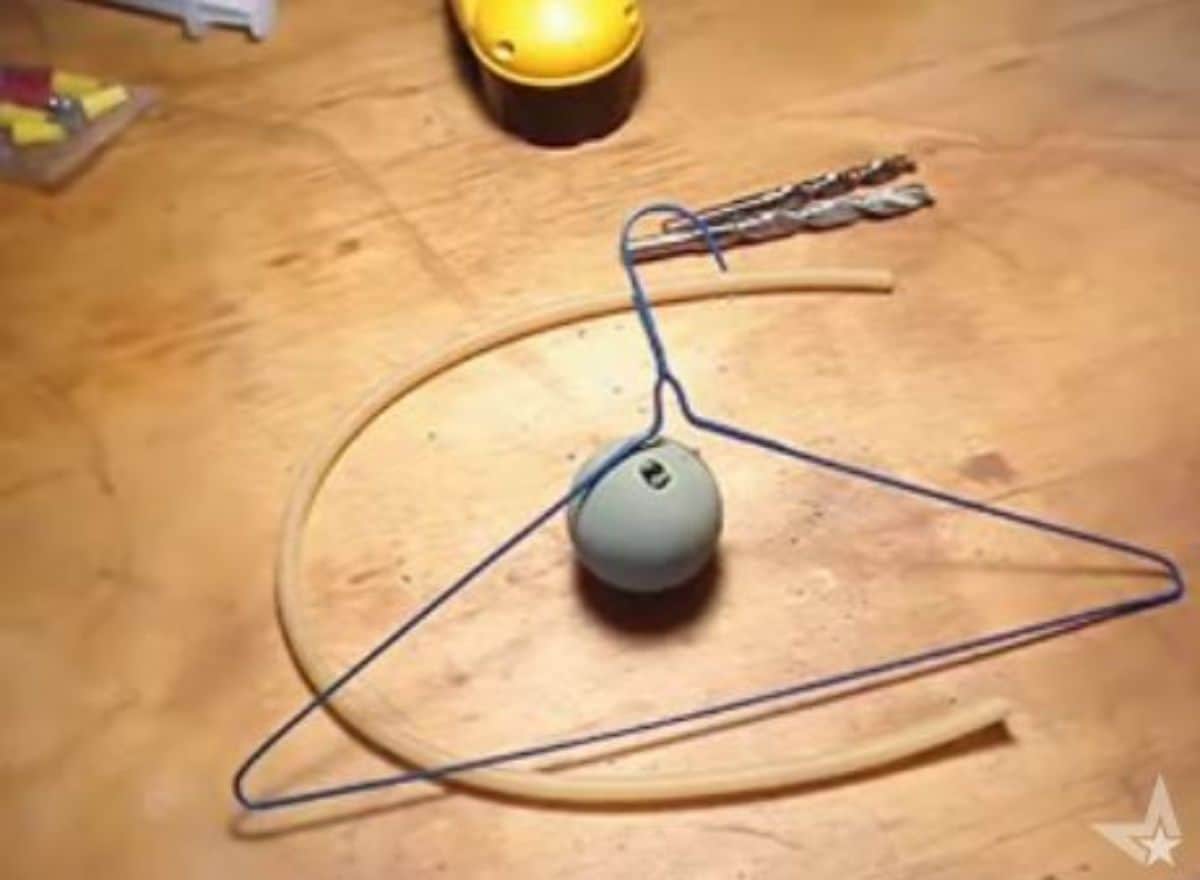 This is for pups who love to play fetch! Can easily be launched over 300 feet.
Launchable Dog Slingshot Ball : 3 Steps – Instructables will help you do it!
Snake Dog Toy
A fun DIY snake toy that only needs a cotton stuffing, old socks, a little sewing skill, and scissors! Birthday Week: DIY Snake Dog Toy | Ammo the Dachshund has all the easy instructions to follow.
Rope Ball Surprise Dog Toy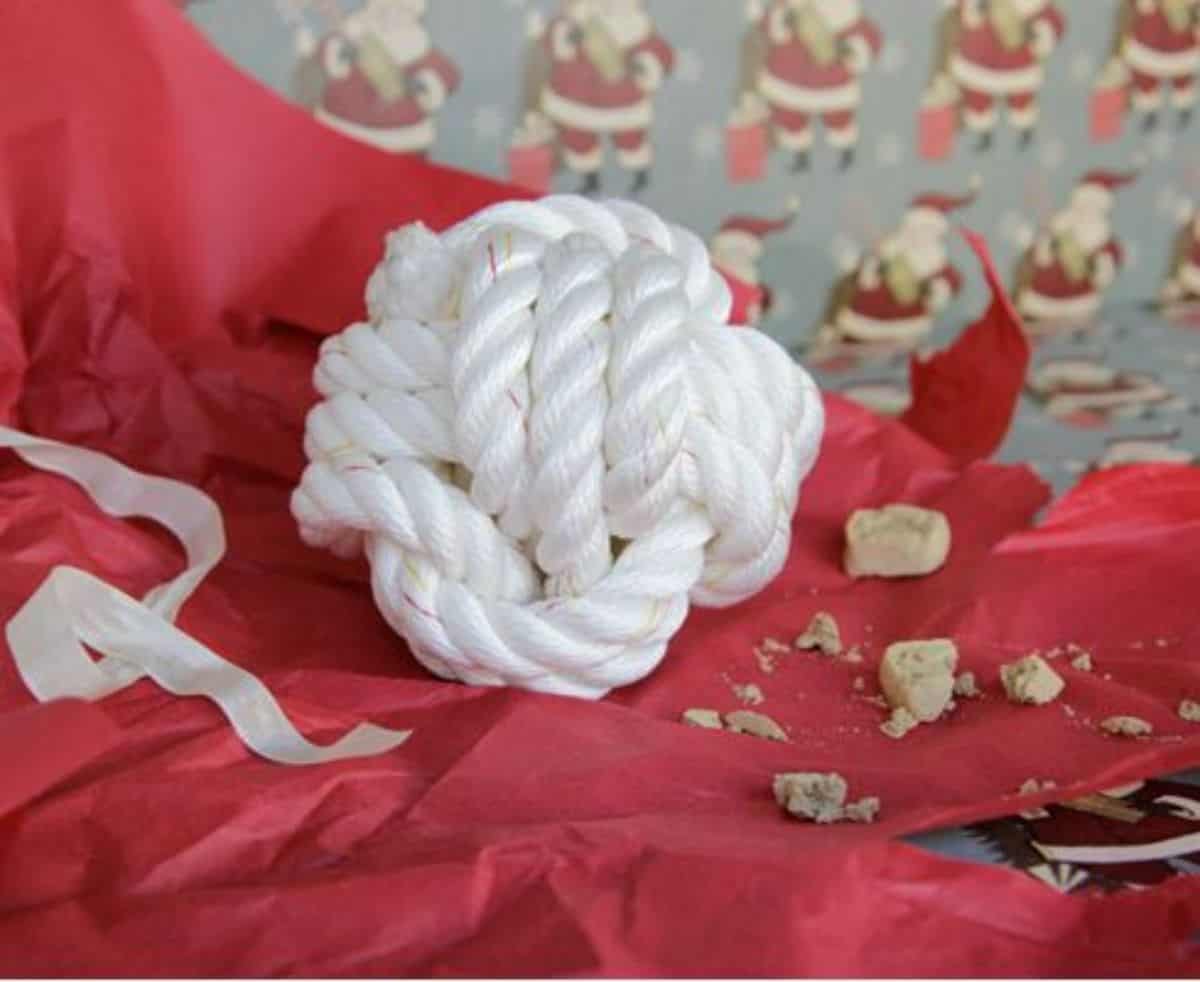 The Rope Ball Surprise Dog Toy (handsoccupied.com) is fun to make and the surprise inside is a treat for your dog to enjoy!
Chew Toy from Socks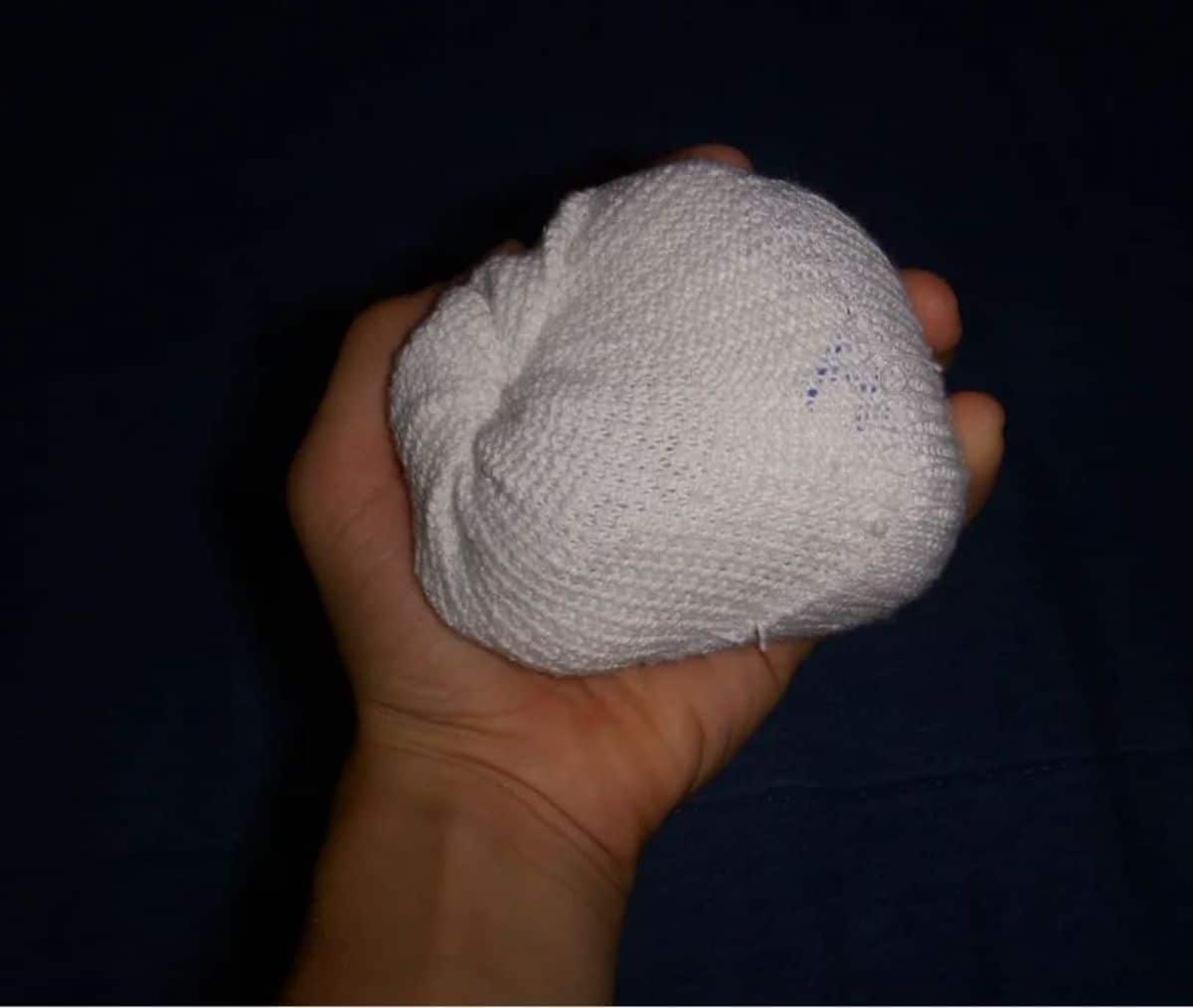 The perfect chew toy for owners who don't want complicated DIY Dog toys.
Chew Toy From Socks :D: 5 Steps – Instructables is absolutely for you!