While dogs have always been there to brighten our day and fill our hearts with infinite joy, and as much as we want to spoil them and give them the cozy place to rest, let's face it -our budgets can't.
That is why we listed 50 DIY Dog Crates Ideas and Tutorials that you can make yourself instead of buying from stores that cost absurdly expensive.
These dog crates design provides a perfect blend of functionality and style that adds accent to any room in your home! You can finally keep your dogs insight without compromising your home's interior design.
1.Dog Cabinet and Lounge
This idea is excellent for keeping your dog's things organized and kept together. If you have an old cabinet, may it be a side table or a nightstand, that may be very useful for this DIY project!
Momma told me shows how she turned a simple cabinet into a beautiful dog lounge! Check it out here DIY Teal Dog Cabinet.
2.Dog Crate Night Stand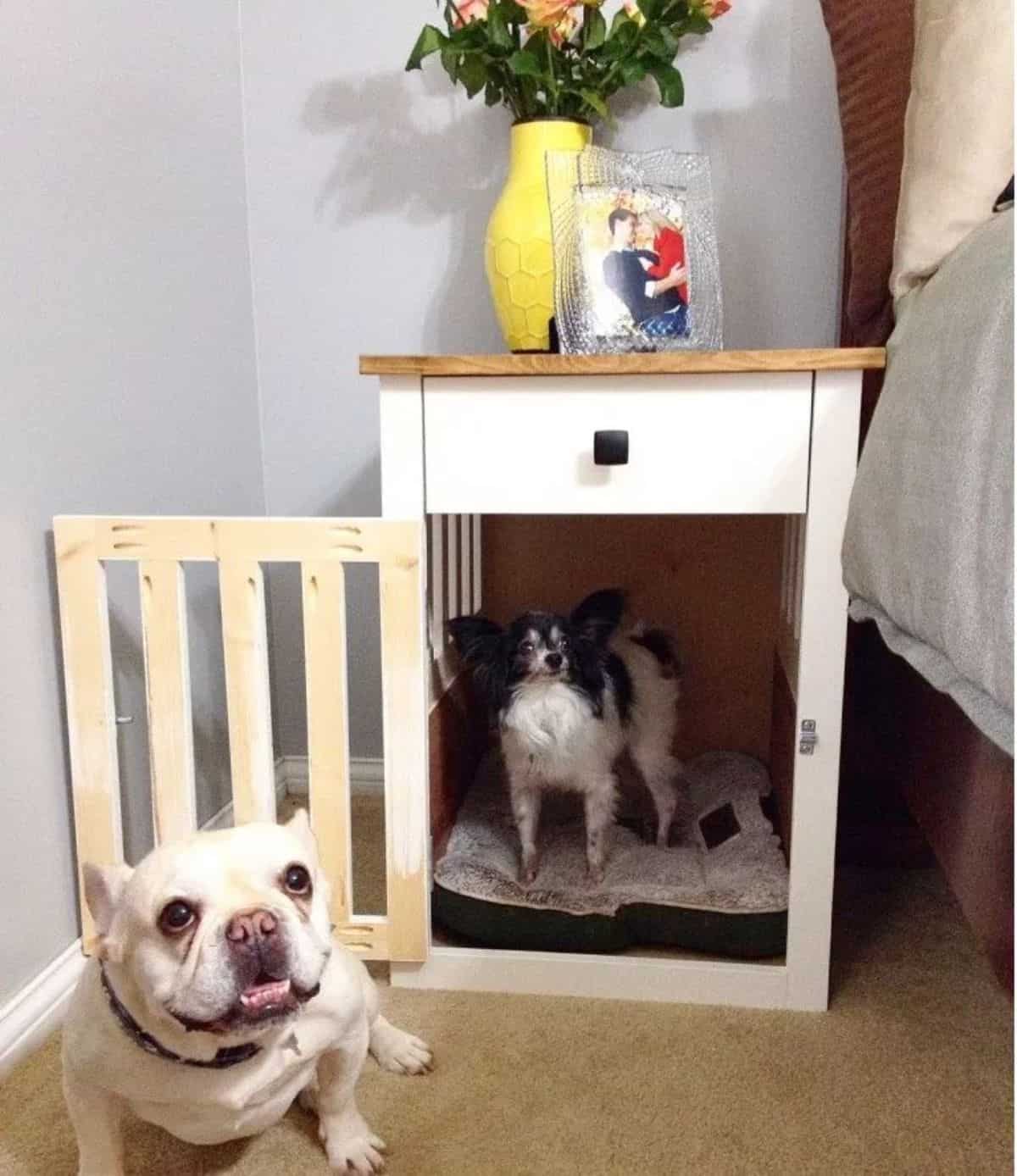 Looking for a cute space to house your small dogs with a drawer to store your things? Then this DIY project from DIY Dog Crate Nightstands is for you! She created a nightstand with drawers and a bed for your four-legged buddies.
3.Repurposed Crib into Dog Crate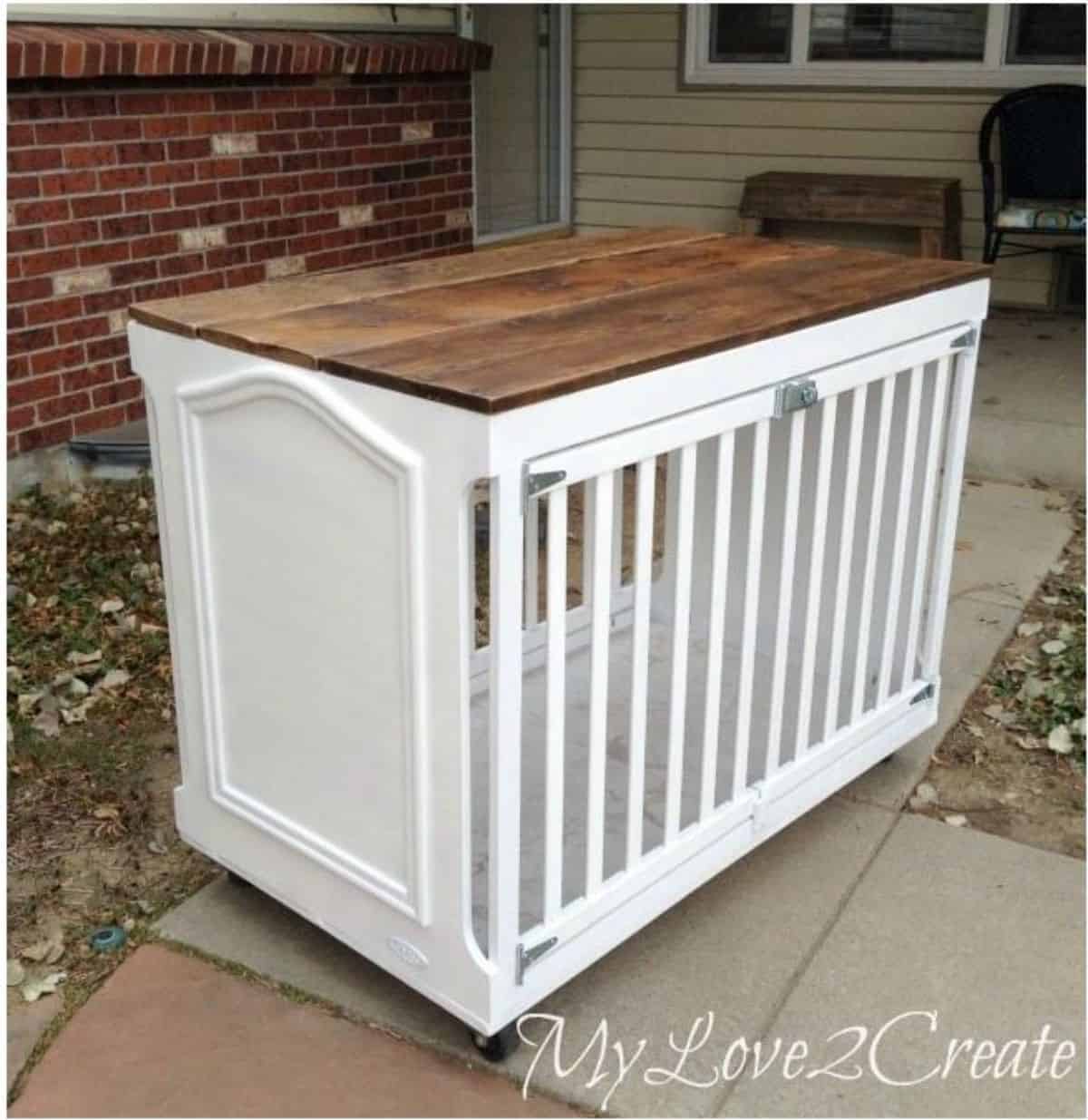 If you couldn't afford a large dog crate for your big dogs and you have an old crib in your house, you may opt to upcycle it into a dog crate! Upcycle is always a great idea! Repurposed Crib Dog Crate has all the details on how they made it.
4. Modern Dog Crate with Sliding Door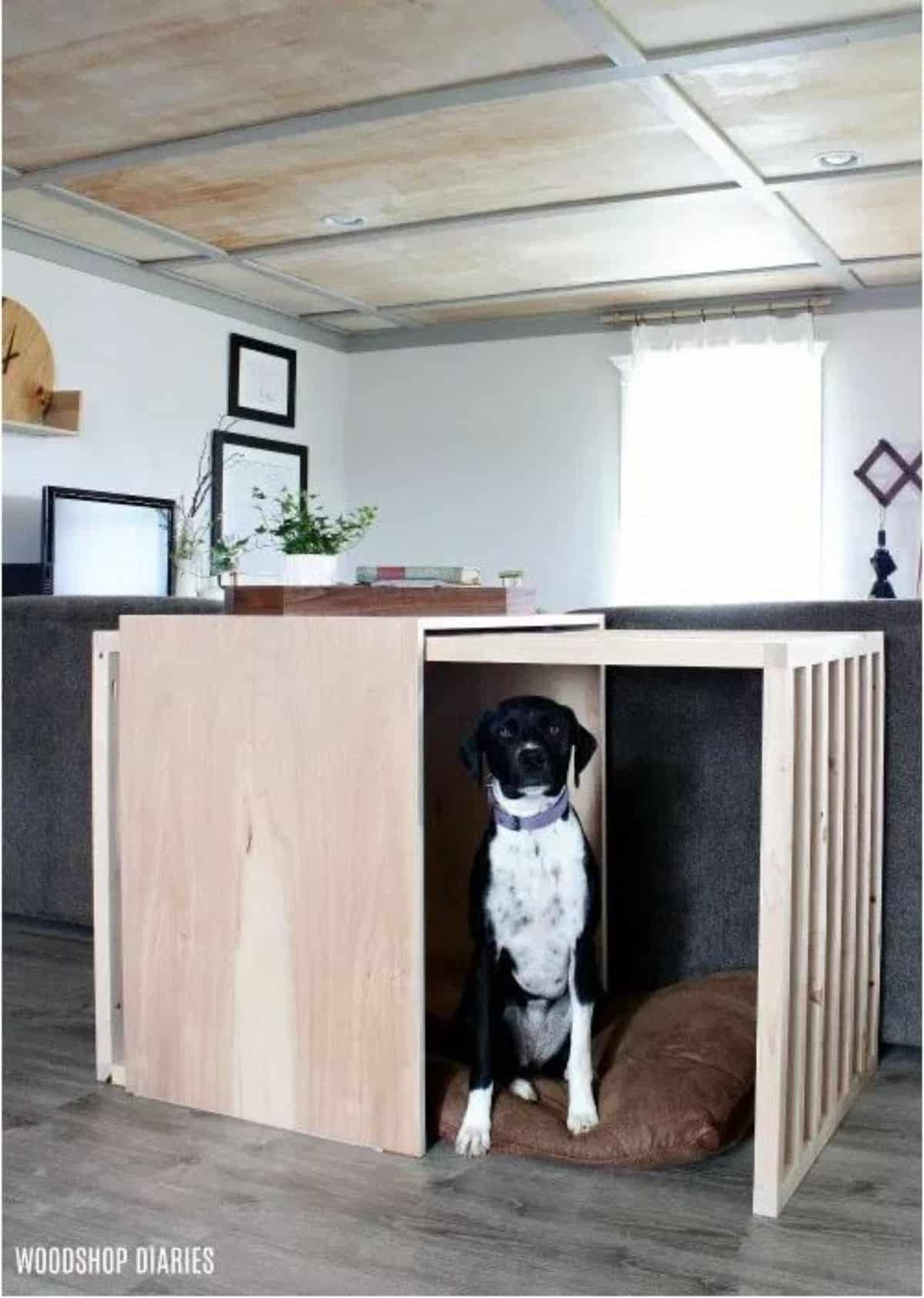 Build your dog her own little hangout space that's cozier and also a little more stylish to put in your living room.
You can create it with the help of this tutorial from Dog Crate with Sliding Door.
5. Dog Crate End Table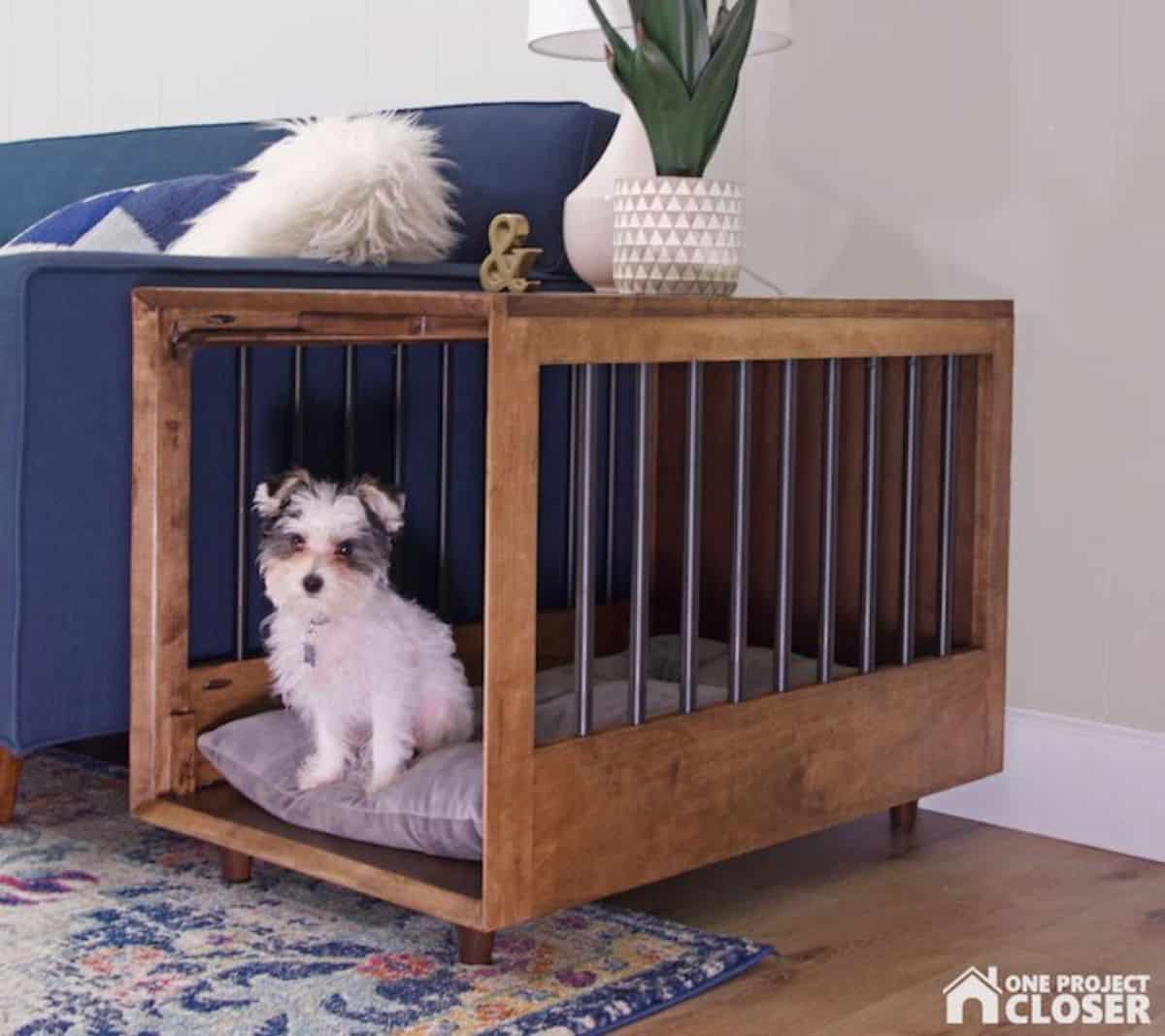 This spacious and comfy dog crate is perfect for your small pup. Learn how to build one here –onerojectcloser
6. Dog Crate Long Table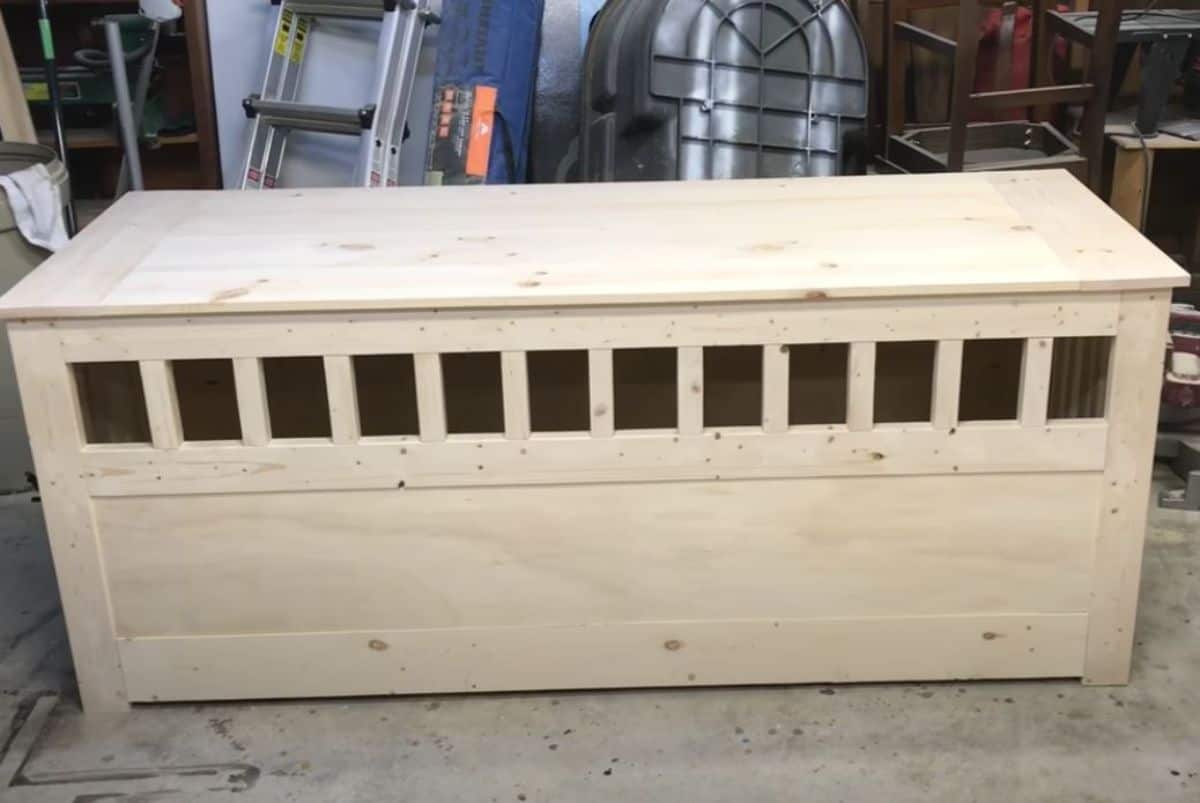 check the video tutorial on how to make it
The very spacious long table dog crate can house your big fur companions and at the same time provides you space to put your things!
Making a Dog Crate Table is a video tutorial on how to make it! just add paint with your favorite color and put it inside your home.
7. Dog Crate Large Table
Another long table that you can put in your living room so that you can still see your dog in sight while lounging on your sofa.Dog Crate Sofa Table – YouTube
8. Triple Dog Kennel with Movable Dividers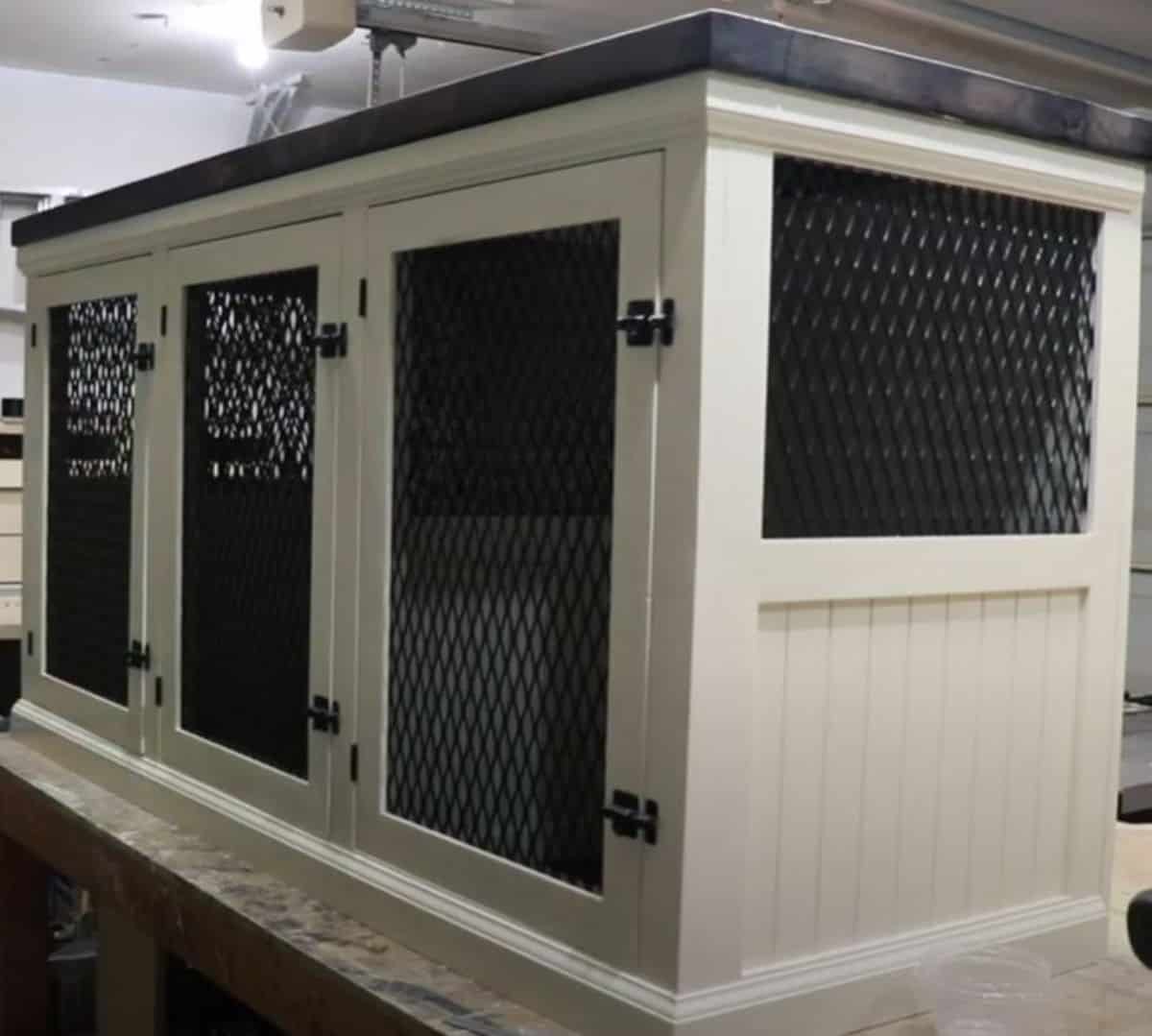 You can make this project for your dogs with the help of this video tutorialHow I made a Triple Dog Kennel