Is that a little tiger? No, it's a Bengal Cat! These type of cats has an exotic appearance that resembles their wildcat ancestors, but they make a good family company.
Get to know Bengal Cats more with this list of 15 facts about them!
#1 Bengals inherit the glitter gene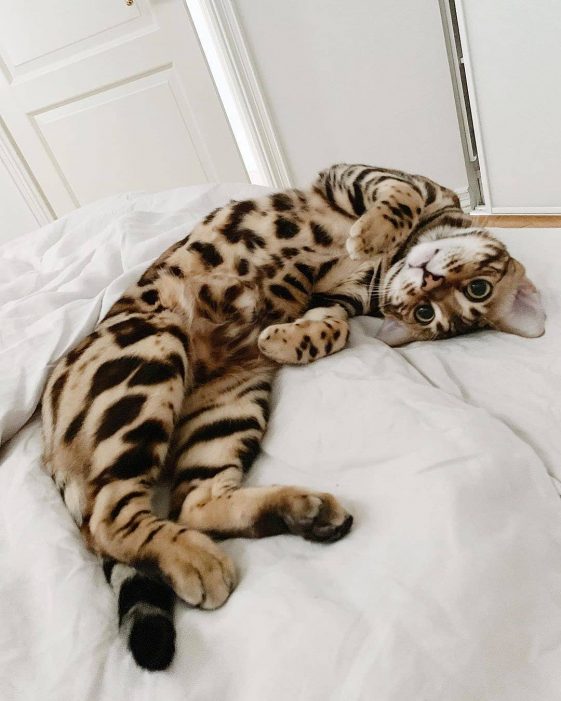 #2 They adore water!

#3 Bengals have a wild bloodline
#4 They are very vocal!
#5 Not every kangaroo can jump like them ?

#6 Bengals are little thieves!
#7 You can train them!
#8 Be careful with these "tigers" ?
#9 Their temperament depends on training and development!
#10
#11 They follow their owners everywhere!
#12 Bengal kittens have a natural instinct to rip and tear ?

#13 If you have a dog, Bengal cat will become its best friend!
#14 They can reach 8 to 15 pounds of weight.

#15 Bengal cat is a very smart and cunning cat with an outgoing personality.