The Yorkshire Terrier is a beautiful doggie with silky hair, bows, rhinestones, hairpins and long curls. Here you will find 15 great hairstyles for every day:
#2

Beautiful Yorkie – well-groomed Yorkie.
Fashionable haircuts, original patterns, quite natural and comfortable. Popular options are "like a terrier," "like a puppy," "like a spaniel," "like a lion," and others.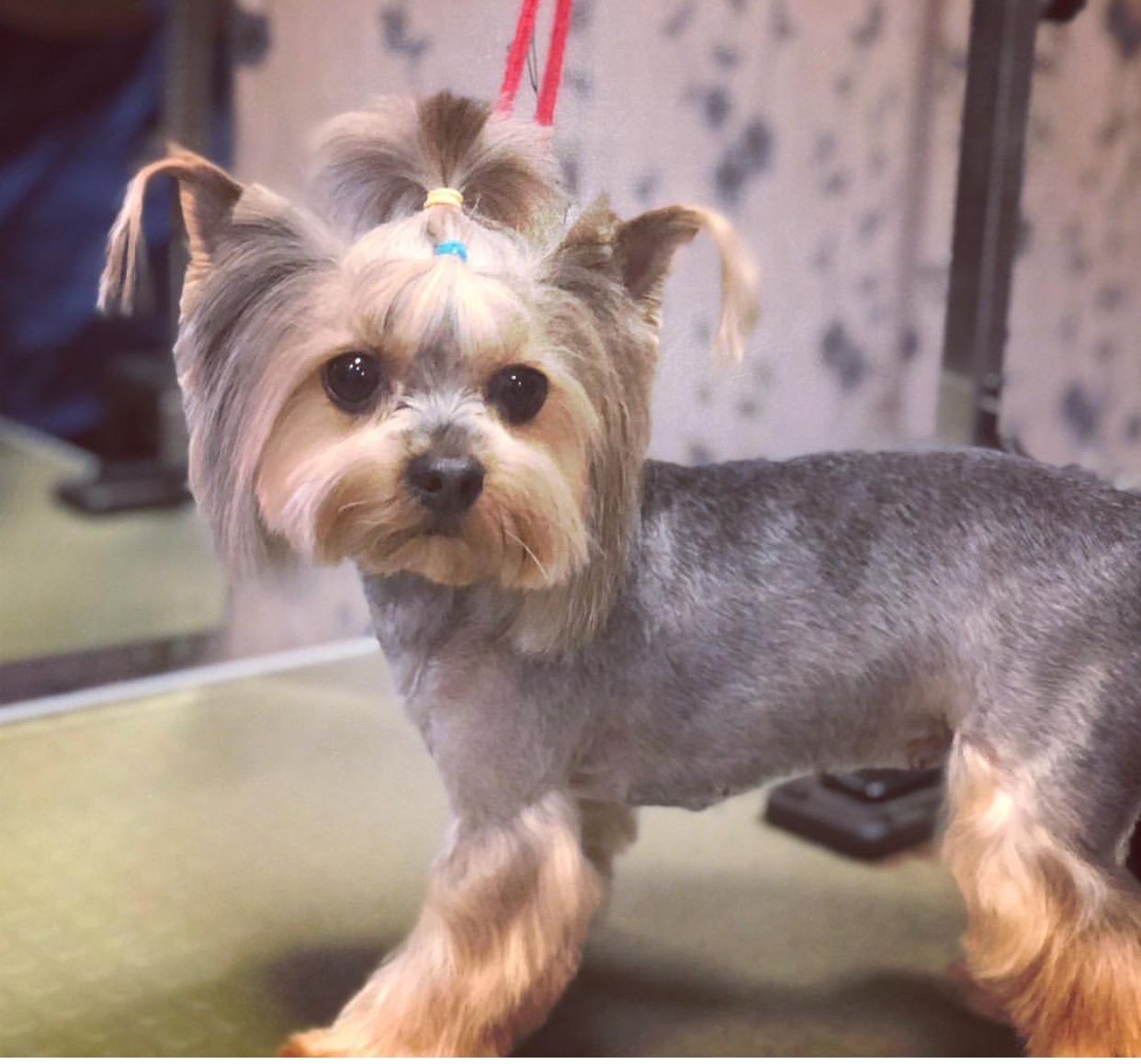 Choosing a hairstyle for a pet, you should take the peculiarities of his body, it's important to emphasize all the advantages, hiding the flaws. In addition, need to take the convenience of your doggie - he will not be able to fully relax with a voluminous hairstyle, or with lots of decorations on his wool.