Are you a fan of Golden Retrievers? I bet you are because who isn't?
It's no surprise that this breed is one of the top ten most popular dogs in the world because they are highly intelligent, friendly, beautiful, and loyal- in short, the perfect dog breed you could ask for!
If you are looking for a guard dog, well, they aren't made for it! They would willingly and happily wag their tail and flash that charismatic Golden smile of theirs and walk a stranger towards the cash box.
Here are 14 times Golden Retrievers failed so hard but were so cute, so it didn't matter!
#1 They derp harder than any other dog
#2 Just nomming their way through life
#3 Nothing gets in the way of their good time Well, except nap time
#4 Their cute lil' puppy butts are often riding the struggle bus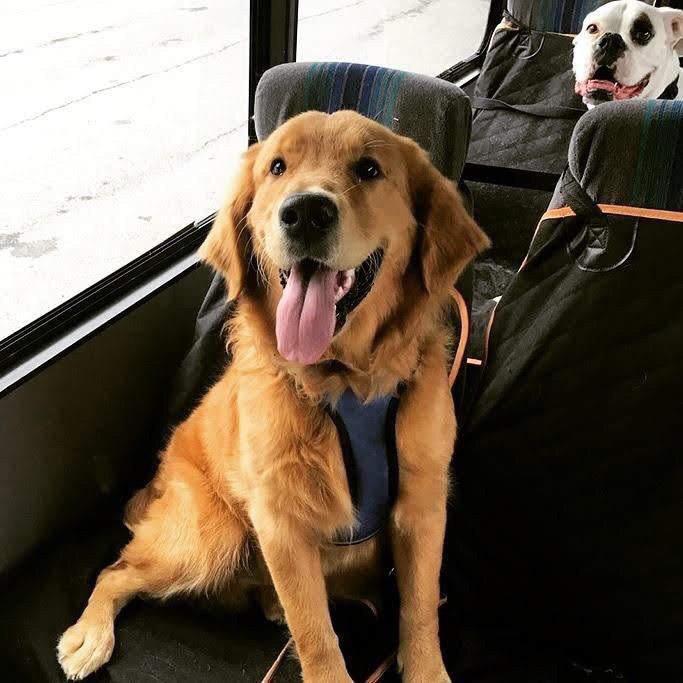 #5 NOTHING comes between them and food. And no object that isn't a toy

#6 Nothing gets in the way of their good time
#7 NOTHING comes between them and food Seriously, there's nothing they won't eat

#8 NOTHING comes between them and food

#9 They can chow down like nobody's business
#10 But are constantly challenging assumptions about retrievers (like that they retrieve)

#11 They can sleep anywhere

#12 They will take your bed… really…
#13 They have no concept of modesty

#14 When their ridiculous smiles take over their entire face