Are you a fan of Boxer Dogs? Then you'll surely laugh your heart out with these 32 Funniest Boxer Dog memes!
Related:
12+ Problems Only Boxer Dog Owners Will Understand
15 Reasons Why Owning A Boxer Is The Best Idea Ever
The 50+ Funniest Pictures Of Boxer Dogs You Have Ever Seen
#1 Show me where the bullies are

#2 Well don't just stand there…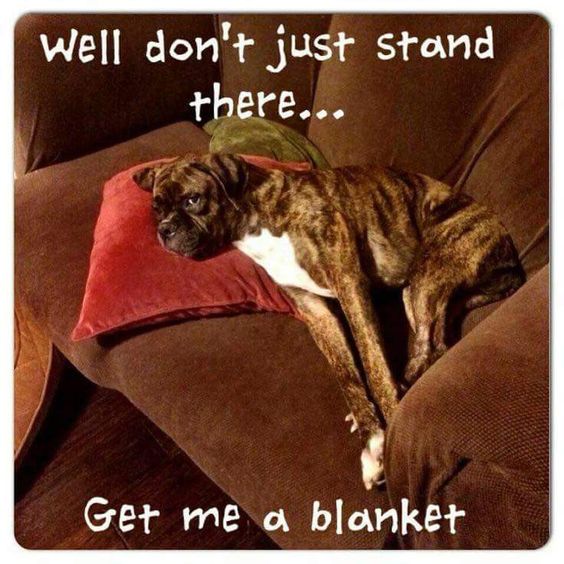 #3 Looks like rain…

#4 Boxer puppy meme!

#5 You are deaf and I don't speak english!

#6 Everything I know, I learned from dogs!

#7 Hilarious Pet Confession.

#8 Funny Boxer Dog Meme.

#9 Max? I haven't seen him.

#10 Funny Boxer dog family

#11 Squirrels Are Just Tennis Balls Thrown By God!

#12 Hey, welcome home…

#13 It hurts my feelings that you never lick me back.

#14 I'm cool and I know it!

#15 It exploded… I swear.

#16 My advice is to invest tennis balls…

#17 It's called furniture, isn't it?!

#18 I love skyraisins!

#19 You said we were going for a ride!

#20 I am so jealous

#21 What if I never find out who is a good girl!

#22 It's your chair!!!

#23 How would you caption this?"

#24 Cats don't float..

#25 Don't worry, we saved you a spot.

#26 You to yung da movies rated arg!

#27 Stop that….get back here.

#28 My boxer dog isn't allowed to be on the couch!

#29 Pug! Head! Rest!

#30 My dog wants to be a mob boss!

#31 I'm cool and I know it!

#32 Wrap it up and finish strong!