Halloween simply wouldn't be complete without cutely costumed pets. That's why we've collected some of the most hilarious pictures of French Bulldogs in halloween costumes for your viewing pleasure.
Funny French Bulldogs are the real Internet Stars!
Check out the top 25+ French Bulldog Halloween costumes to inspire from!
Related:
18+ Dog Costumes That Prove Pomeranians Always Win At Halloween
The 55+ Greatest Dachshund Costumes EVER
15+ Beagle Halloween Costume Ideas
#1

I am a majestic giraffe! French Bulldog in Costume.
#3

'Woody' from Toy Story for Halloween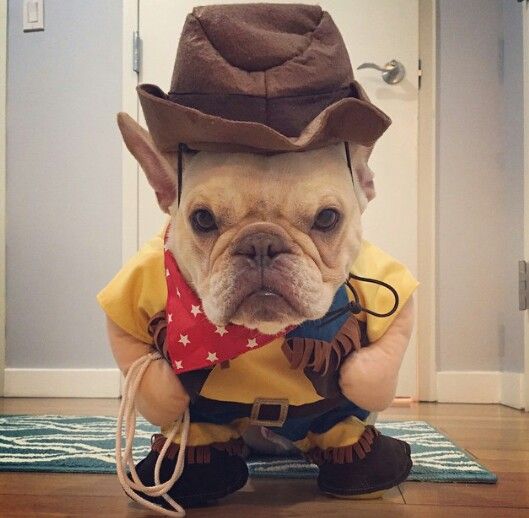 #5

Pumpkin French Bulldog costume