It's a celebrity Labrador's life!
Related:
50+ Labrador Halloween Costume Ideas It's Not Too Late To Steal
Who Can Post The Cutest Labrador Dog Images?
10+ Unreal Labrador Cross Breeds You Have To See To Believe
#1

Arnold Schwarzenegger drives Hummer with Labrador
#2

Sarah McLachlan with Rex
#3

Anne Hathaway with Esmerelda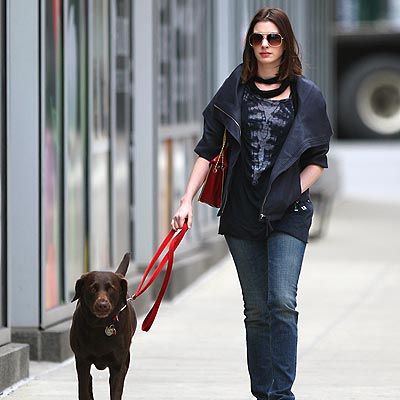 Anne Jacqueline Hathaway (born November 12, 1982) is an American actress and singer.