Calling all Boston Terrier owners! You know well that having a Boston Terrier is a tricky job. While each dog varies in personality, certain personalities are common among them.
So, if you are an owner of this breed, you'll surely relate to this list of 21 problems, but if you are planning to have one, this article will surely help you understand what your getting yourself into.
#1 Never mess with a Boston Terrier's mom!

#2 I like to sit on my butt like a little human!

#3 Their wonderfully weird sleeping positions never cease to amaze you:

#4 Your bed is no longer just your bed.

#5 You can never eat dinner without a pair of watching eyes on the side.

#6 Just when you think they've grown out of the puppy stage, this happens:

#7 Just being silly

#8 These humans aren't ready for all my kisses !

#9 They purposely untie your shoelaces.

#10 Come out of your car immediately Momy!

#11 When I didn't know if I should stay or I should go…

#12 I'm not giving up even though I'm falling asleep…

#13 I close my eyes when SHE tries to discipline me.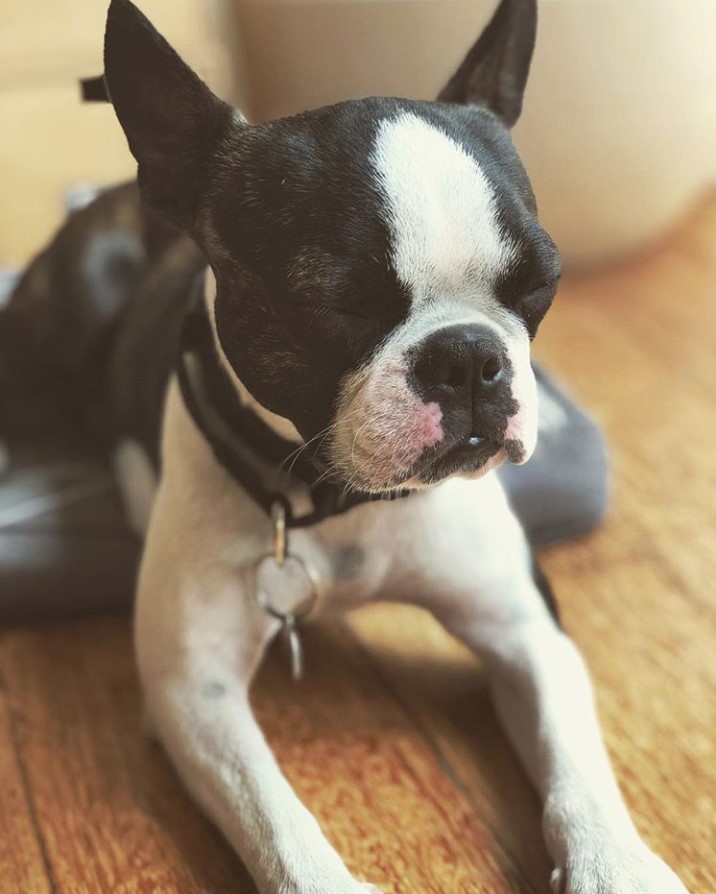 #14 Yes I'm sleeping on my bone. It's comfortable, I promise!

#15 Blocking out the haters!

#16 Are you sure that's a swimming pool!?

#17 I said no pictures!

#18 I hope he's not thinking he's a cat now.

#19 It's not you it's me.

#20 NO other dog can make you feel this guilty just by turning their head.

#21 Don't wanna taco bout it.