These dogs are small but lovely and so fluffy. And that is why today they attract a lot of people. But their personality is much more interesting than you think. And there are 15 facts that prove it:
#1

Bichon Frise is a breed that doesn't shed
#2

They are ready to follow you anywhere
#3

They are very playful and like playing different kinds of games
#4

They are small, but they enjoy spending time with children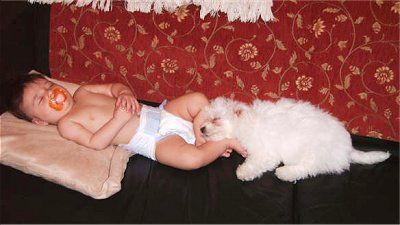 So, Bichons are great dogs even for big families.