The Great Dane has been called the "Apollo of Dogs." With his muscular body, regal bearing and big size, he is immediately recognizable and, once seen, never forgotten. Here are 15 funny facts about this amazing breed:
#1

The Great Dane is actually not a Dane.
#2

Great Dane comes in six colors and patterns.
The breed standard recognizes six colors and patterns: golden fawn with a black mask, brindle (black chevron stripes on a gold background); glossy black; pure steel blue-gray; harlequin (a white base color with black torn patches distributed over the entire dog); and mantle (a solid black blanket extending over the body and a black head, with a white face blaze, neck collar, chest and white on the forelegs).
#4

Natural or cropped ears?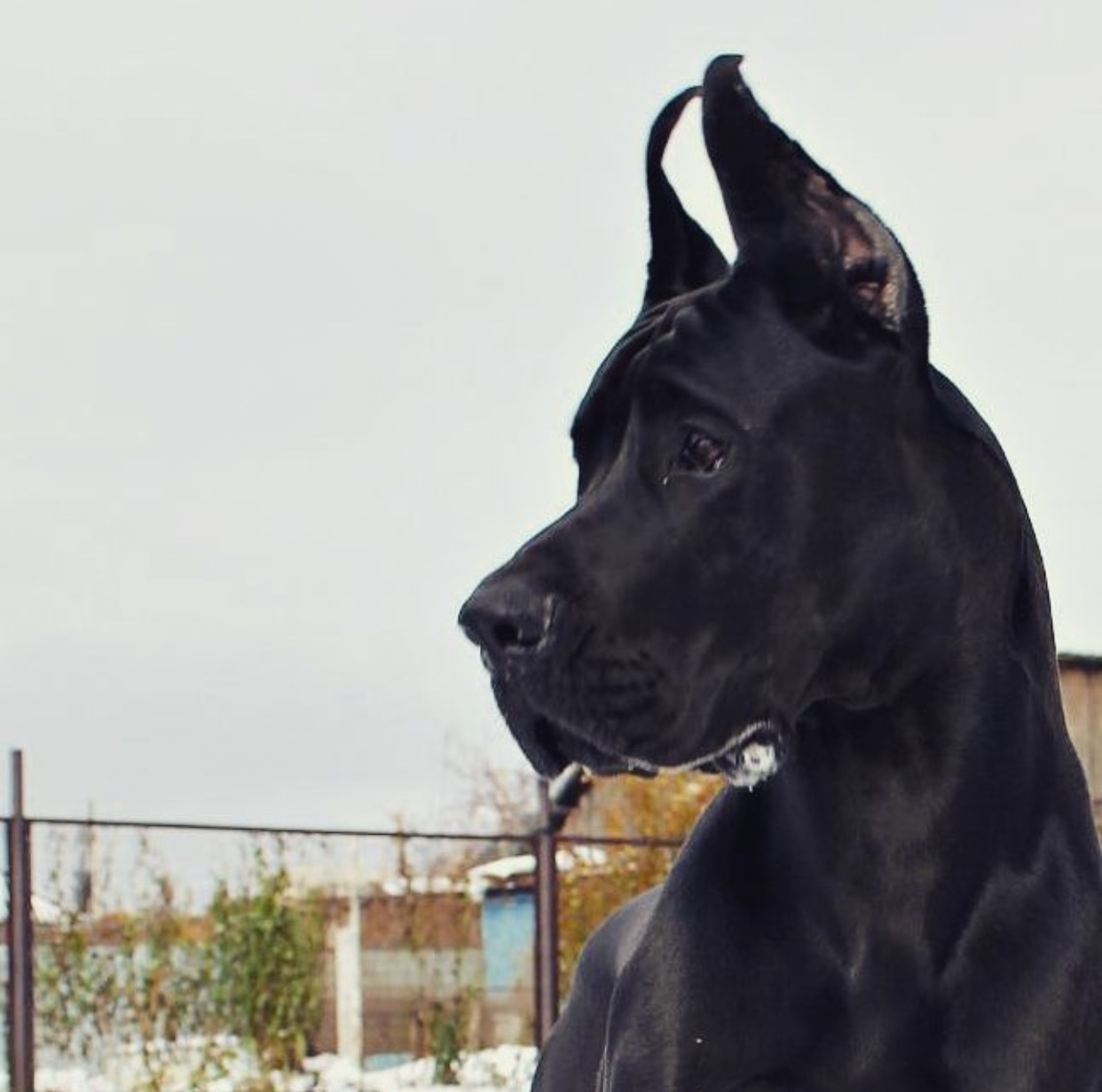 Although most Great Danes especially in the U.S. have their ears cropped for the show ring to stand erect, many pet owners prefer a natural, dropped ear.