Whether you are a first-time Dachshund owner, haven't owned one in a long time, or are thinking of getting one, you should be prepared with this list of 14 rules Dachshunds have for you.
As the saying goes, "Dachshund train you; you don't train them."
#1 The Dachshunds are not allowed in the house.

#2 Okay, the Dachshund is allowed in the house, but only in certain rooms.

#3 Okay, the Dachshund is allowed on all furniture, but is NOT allowed to sleep with the humans on the bed.

#4 All right, the Dachshund is allowed on the bed, but ONLY by invitation.

#5 The Dachshund can sleep on the bed whenever he wants, but NOT under the covers.

#6 The Dachshund can sleep under the covers every night.

#7 Humans must ask permission to sleep under the covers with the Dachshund.

#8 Leave one pair of shoes out per day for me to chew on.

#9 Socks… Kids slippers… Sweatshirts…

#10 Leave incredibly annoying squeeky toys!

#11 Leave empty plastic water bottles!

#12 Leave rope toys!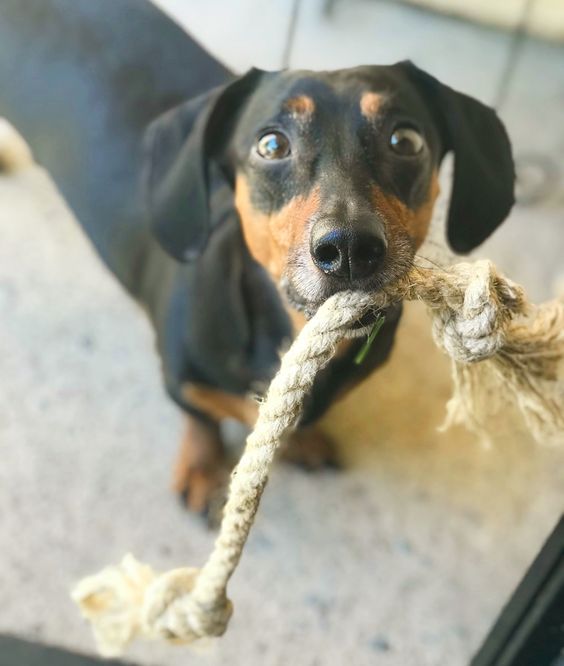 #13 ….something edible for sure!

#14 And, of course, walking and running outside!