What do you know about Akita Inu besides the story of Hachiko? Here we will try to show you how beautiful these dogs are in reality. Check the list and enjoy!
#1 Akita Inu puppy is the best present ever! You will get the most loyal friend for at least the next 15 years

#2 Akita Inu is crazy for food so your lunch can be stolen once

#3 Your fur friend loves sweets, cookies, and other yummy food but you need to have iron control because dogs are not allowed to eat all of this!

#4 Are you really my Akita Inu? You look like a tramp dog now!

#5 If you think your Akita Inu will be a good babysitter you are wrong! your puppy needs his own babysitter!

#6 Can I help you, human?

#7 Good morning, dad! It's time both to have a walk and to have breakfast. What will we start from?

#8 Even when your Akita Inu is 5 y.o. he is still such a little puppy who needs a lot of attention and hugs!

#9 How to spend the weekend? The best solution is to watch the season finale of Game of Thrones with daddy!

#10 Dad, come here! I`m ready to play Counter-Strike! Would you like to play for terrorists?

#11 That`s how Sunday morning looks like in dog world

#12 People call Akita Inu very smart and intelligent dog…

#13 Wow! Mom, I have just found a cotton candy here!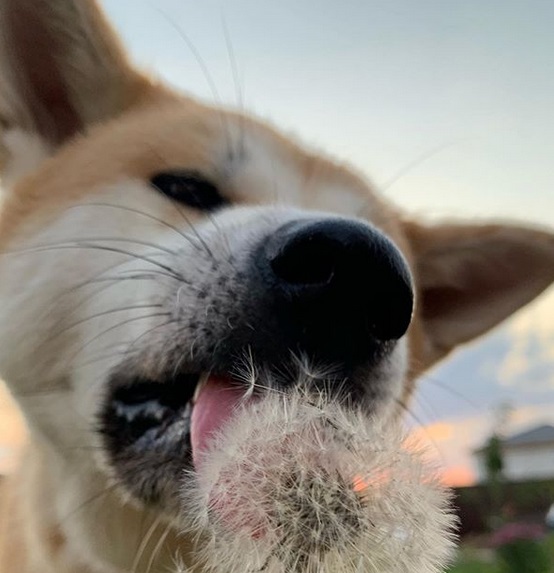 #14 Ok, sweetie, let's tell daddy you've broken his favorite cup