These German Shepherds just can't wait to celebrate Halloween this year and whether you've picked a costume for yourself or not, they've picked one for themselves and are ready to strut their style and costumes! Check out the top 40+ German Shepherd Halloween costumes to inspire from!
Tell us which ones are your favorite!
Related:
50+ Labrador Halloween Costume Ideas It's Not Too Late To Steal
12+ Costumes That Prove Huskies Always Win At Halloween
70+ Pug Halloween Costume Ideas
#1 The cutest little monster!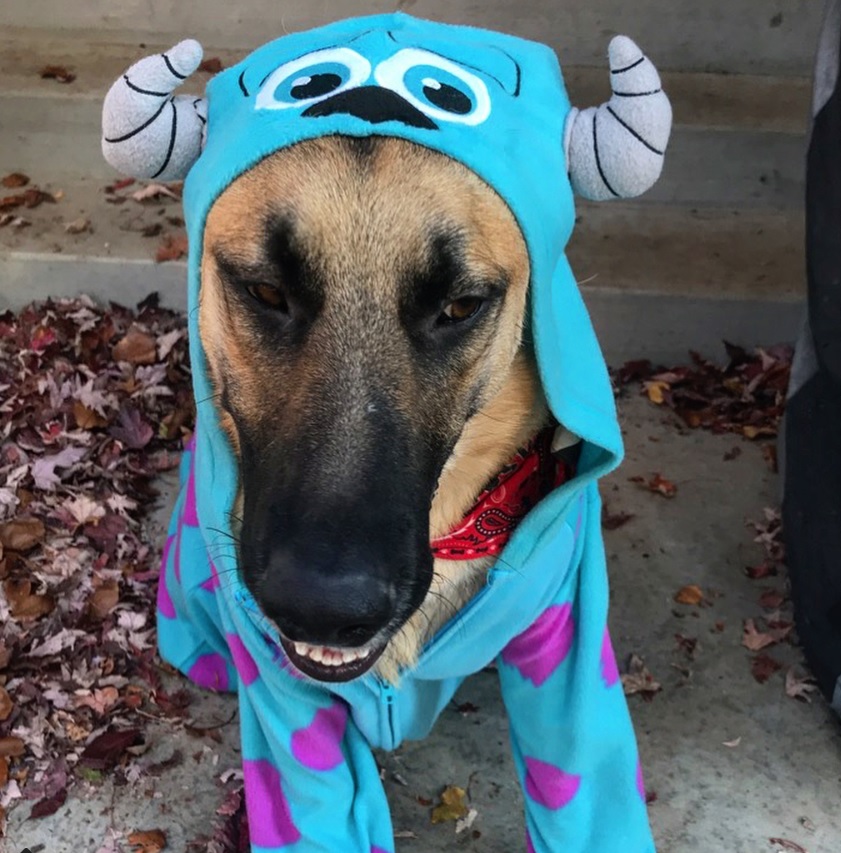 #2 GSD Bailarina Style

#3 Little Red Riding Hood and Big Bad Wolf

#4 The Cute Cook!

#5 Captain Jack Sparrow

#6 Police Dog

#7 Reindeer Costume

#8 LIttle Bad Wolf Costume

#9 Superman

#10 Dragon

#11 Bat Dog

#12 The Ghost!

#13 The Monk!

#14 Hilarious! German Shepherd costume!

#15 Robin Hood

#16

#17 Devilish Diva

#18 Titan In A Yoda Costume

#19 Dwarf

#20 Bunny

#21

#22

#23 Batman

#24

#25 Bunnies

#26 Reindeer

#27

#28

#29 Sweet girl

#30 Soccer

#31 Love

#32 It's cold outside

#33 Police Dog

#34 Knight and Shining armor

#35 Bee

#36 You are under arrest!

#37 Batman

#38 Police

#39 Police

#40 Sexy

#41 Cowboy

#42 Gentleman

#43 Unicorn

#44 Biscuits

#45 Chef and Fairy!

#46 Spaceship

#47 Rufferee

#48 Leopard

#49 Bull

#50 Rockstar