A Shih Tzu, also known as the Chrysanthemum Dog, is a toy dog breed, weighing from 4 to 7.25 kilograms (9–16 lbs) when fully grown…more on Wikipedia.
It's a celebrity Shih Tzu's life!
#2

Jacinda Barrett and her Shih Tzus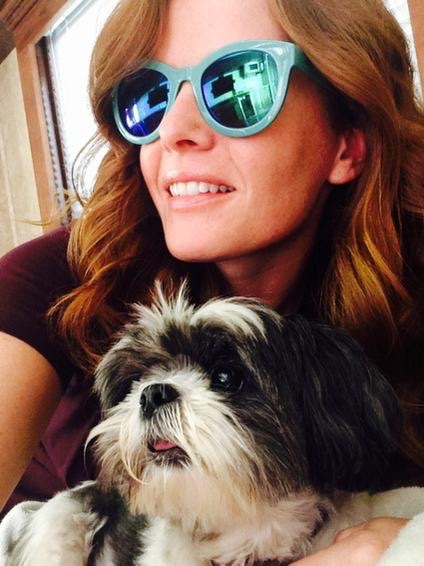 Rebecca Leigh Mader (born 24 April 1977) is an English actress, best known for her roles as Charlotte Lewis in the ABC series Lost, and as Zelena, the Wicked Witch of the West, on ABC's Once Upon a Time.
A Shih-Tzu named Bella.