If you ever owned a Pug, you already know that Pugs have it all. They are charming, cute, and funny. But if you haven't experienced life with them, you'll be surprised your next dog will have a wrinkled flat face and big round dark eyes after taking a look at these 21 photos of Pugs that prove they are the best dogs ever!
Related:
10+ Funny Pug Dog Images That Will Make Your Day
15 Pictures Of Pugs That Show They're The Cutest Animals Ever
The 15 Funniest Pics Of Pugs You'll Ever See. I'm Still Laughing!
#1 What does pug like to eat?
#2 Have you ever seen anything this dang cute?
#3 With their loud snores and bug eyes.
#4 I cant believe I ate the whole thing.
#5 Their eyes are like stuffed animals' eyes!

#6 Lazy Pug dog.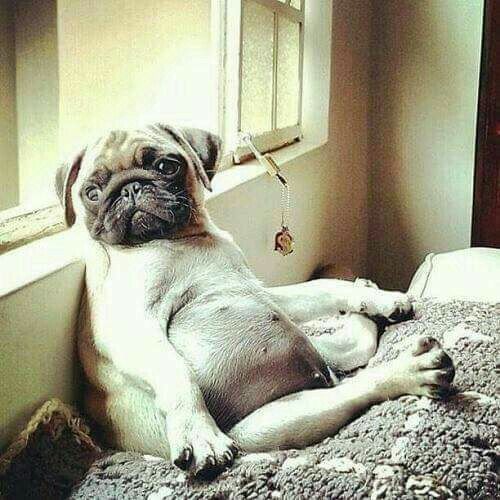 #7 Who's the cutest puppy in the world? You!
#8 They have a literally flawless sense of fashion.

#9 Surely you have encountered one of these little balls of love.

#10 Pug dog image.
#11 If you have one, you already know how lucky you are.

#12 Look how cute they can be on a rainy day.

#13 Remember, adopt, don't buy!

#14 Pug in a blanket.
#15 Other animals respect their regal authority.

#16 They're very classy eaters.

#17 This is the proper way to "walk" Pug.

#18 They know exactly when to wear the right pair of slippers.

#19 They can operate heavy machinery.

#20 They are always beautiful and flawless.

#21 They know how to emote.