English Bulldogs love to please us, but they love it when we please them, too.
Being moved when he's on the bed
The vacuum!
Water puddles
Toys!
Being moved in the middle of the night while he is sleeping
Pretzels
Being alone
Cats
Frosty grass
Ceiling fans
Sketchy little boys
Cold
Rain
Pickles
Wife's perfume
Being left alone
Fish
Dog biscuit
Water
Taking pictures
Phone camera
Sirens
Lettuce
Bananas
Not getting his way!
Wet grass
Thunder and lightening
The word "no"
Touching his feet
Little pups invading his space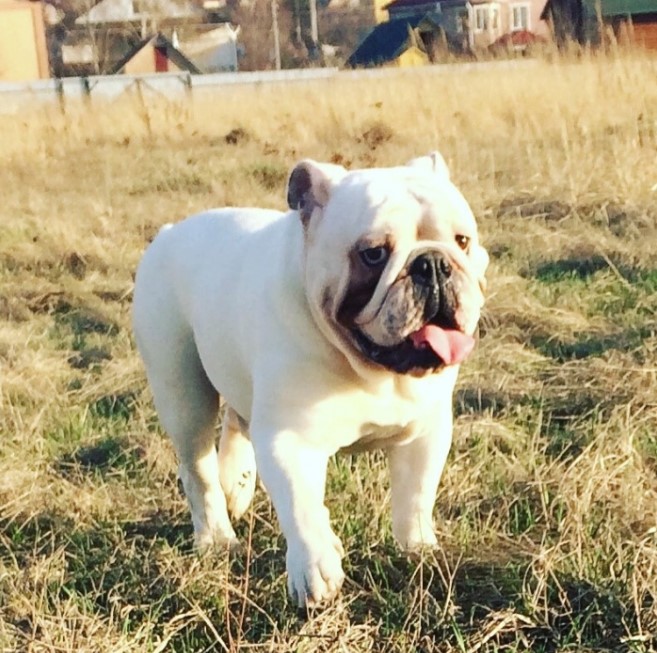 Not sharing your popcorn
Showers
Picking him up
Peas
When I go to bed and leave her sleeping on the couch
Fireworks
Anything that beeps
The extractor fan
Swimming
Sharing his Daddy!
Lemon
Medicine in his ears.
Soap
Cheese curls
Can't touch his feet in any kind of way.
Late dinner
Liquor
Listening
Feet
Rubber squeaky toys
Remote control
Vegetables!
Vet
Discipline
Rules
Diets
Getting sent to the yard
The car. HATES the car.
Speed
You may like:
44 English Bulldogs Sleeping In Totally Ridiculous Positions
12+ Foods English Bulldogs Go Crazy For