The Great Dane is a German breed of domestic dog known for its giant size…more on Wikipedia.
It's a celebrity Great Dane's life!
You may like:
35 Great Danes Sleeping In Totally Ridiculous Positions
35+ Things Great Danes Don't Like
15 Great Danes You Should Follow on Instagram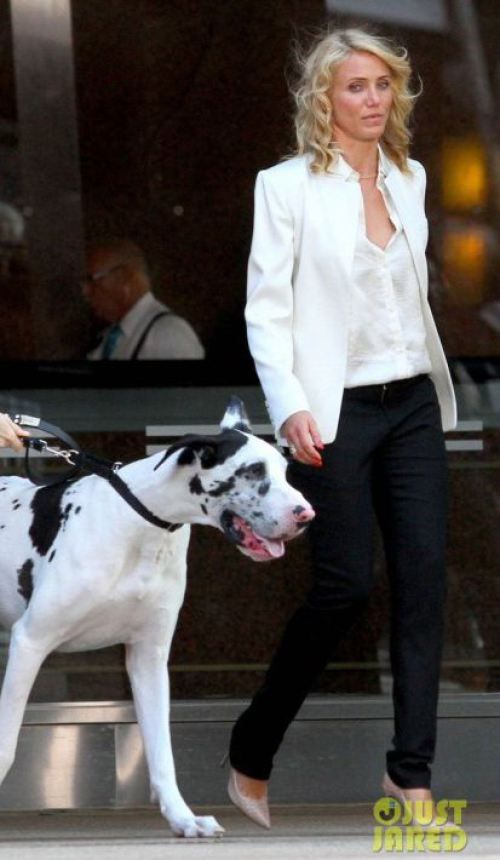 Cameron Michelle Diaz (born August 30, 1972) is an American actress, producer, author, and fashion model.