All dogs are adorable, but if you want a furry, extroverted, and alert dog who has a reputation of being the "little dog who thinks he can" but wants nothing in the world but to cuddle with its people, a Pomeranian might be what you're looking for!
Want to know more about this breed? Here are 15 reasons why choosing Pomeranian is the best decision you'll ever have.
#1 They can have "beauty minutes" with you!
#2 Their love summer more than winter!
#3 Poms can work as babysitters!
#4 They can play different roles! ?
#5 You can experiment with their haircut.
#6 They are self-confident!
#7 They are tasty ?
#8 You can wear them in different clothes!
#9 They are simply adorable!
#10 Pomeranians love being photo models
#11 They are always happy and adore playing outside!
#12 Pomeranians have inspired classical artists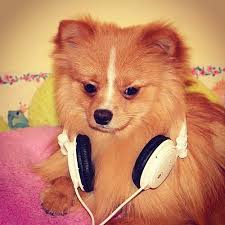 #13 Pom dams may give birth to twins
#14 They are extremely smart and social
#15 Exercise Is Easy!