Beagles are funny and cute. It's a celebrity Beagle's life!
You may like:
16 Best Gifts for Beagle Lovers
15 Beagles You Should Follow on Instagram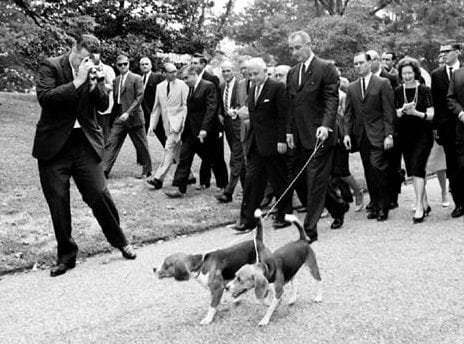 Lyndon Baines Johnson, often referred to by his initials LBJ, was an American politician who served as the 36th President of the United States from 1963 to 1969.