Komondor or in plural: Komondorok are titled The King of Dogs not only with their large-sized, and keen instinct of protection but with its brave ancient history. 
Let's talk about in detail how these mighty dogs deserved the title to be The Kings of Dogs.
Heritage of Excellent Guard Working Dogs
source:https://www.instagram.com/p/CH_L-7lnxOH/
Hundreds of years ago, the traditional methods of dealing with predators such as wolves and coyotes were shooting, trapping, using poison or electric fences, but these methods seem to work only temporarily because the number of predators surrounding the area is impossible to eliminate.
All thanks to Komordors, they guarded and protected the flock of sheep so sheep raisers don't need to worry about their sheeps being devastatingly slaughtered by predators.
The element of Surprise
source: https://www.instagram.com/p/CHXjkmYJ8lL/
Komondors have a massive white corded coat that makes them go among sheep, which helps them go unnoticed by the predators. So when wolves or coyotes approach they leap and scare them, giving them an element of surprise.
The keen instinct for protection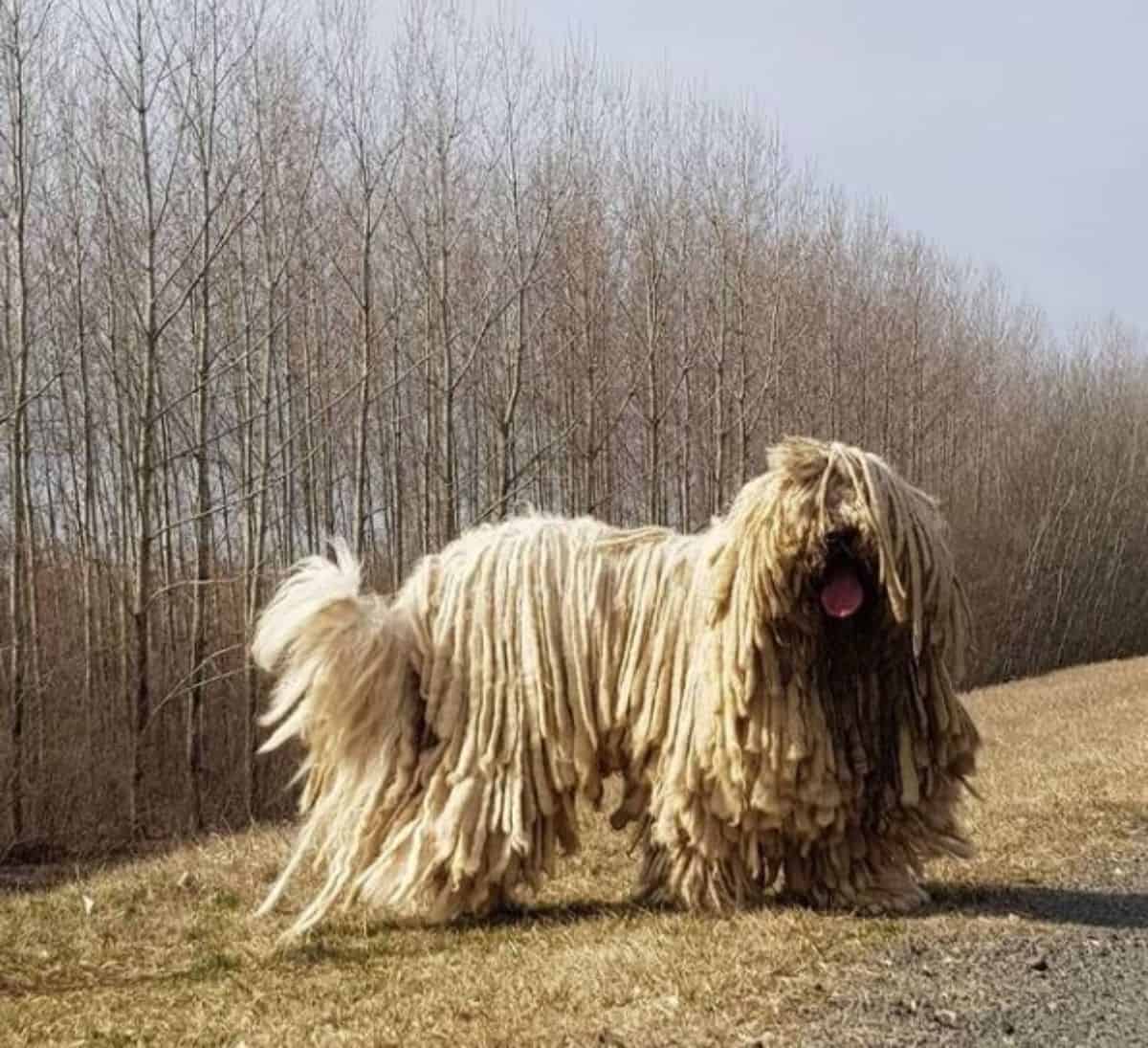 source:https://www.instagram.com/p/CJgzlx9sLVE/
Komondorok love their human so much that they want to take charges and keep their human insight, often following them from room to room. 
Independent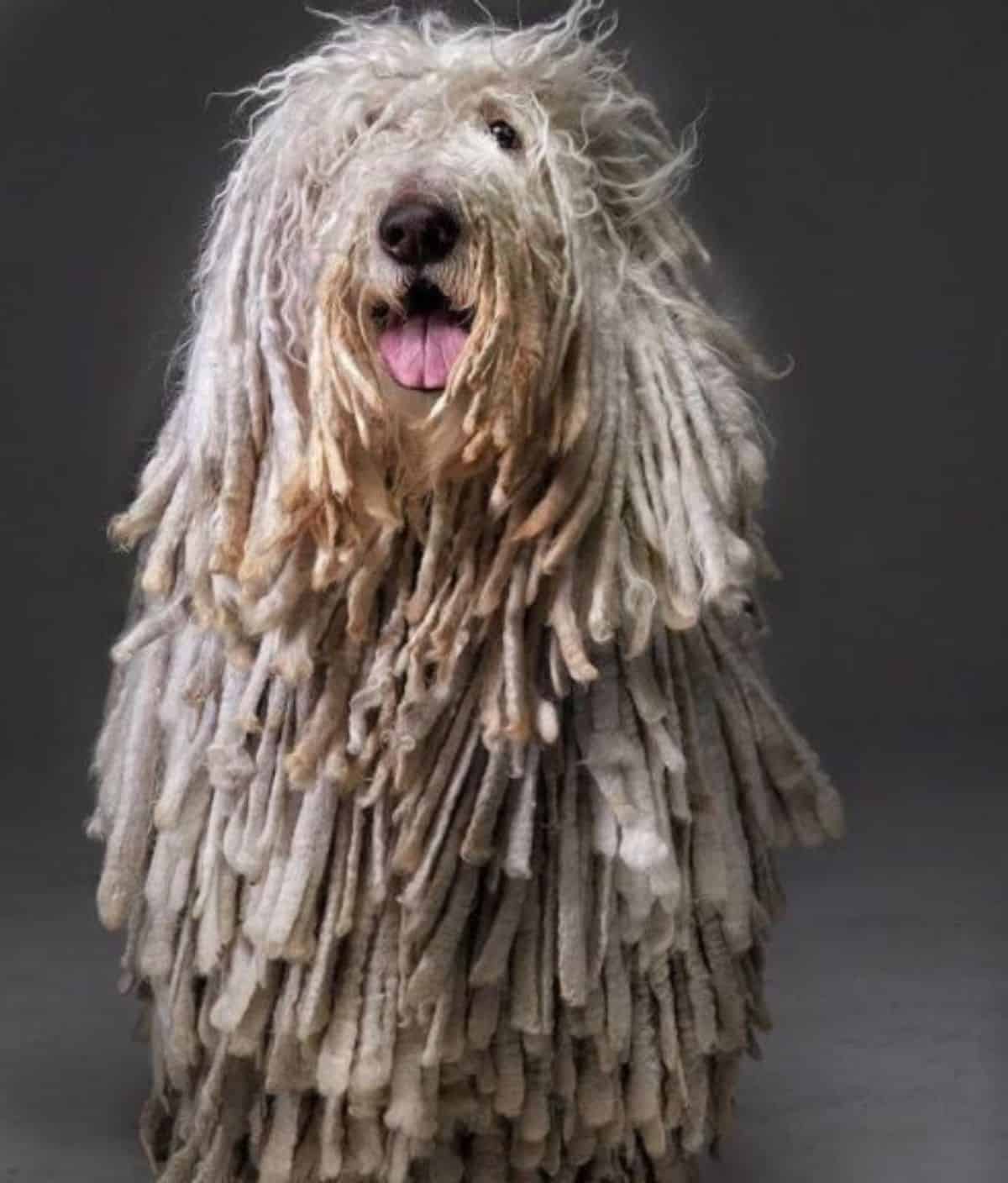 source:https://www.instagram.com/p/CKER7a0l4qn/
Considering the Komondor's heritage, they were trained to make their own decision for the benefit of the flock. Because of this, they became very helpful in many households today.
Largest Hungarian Breed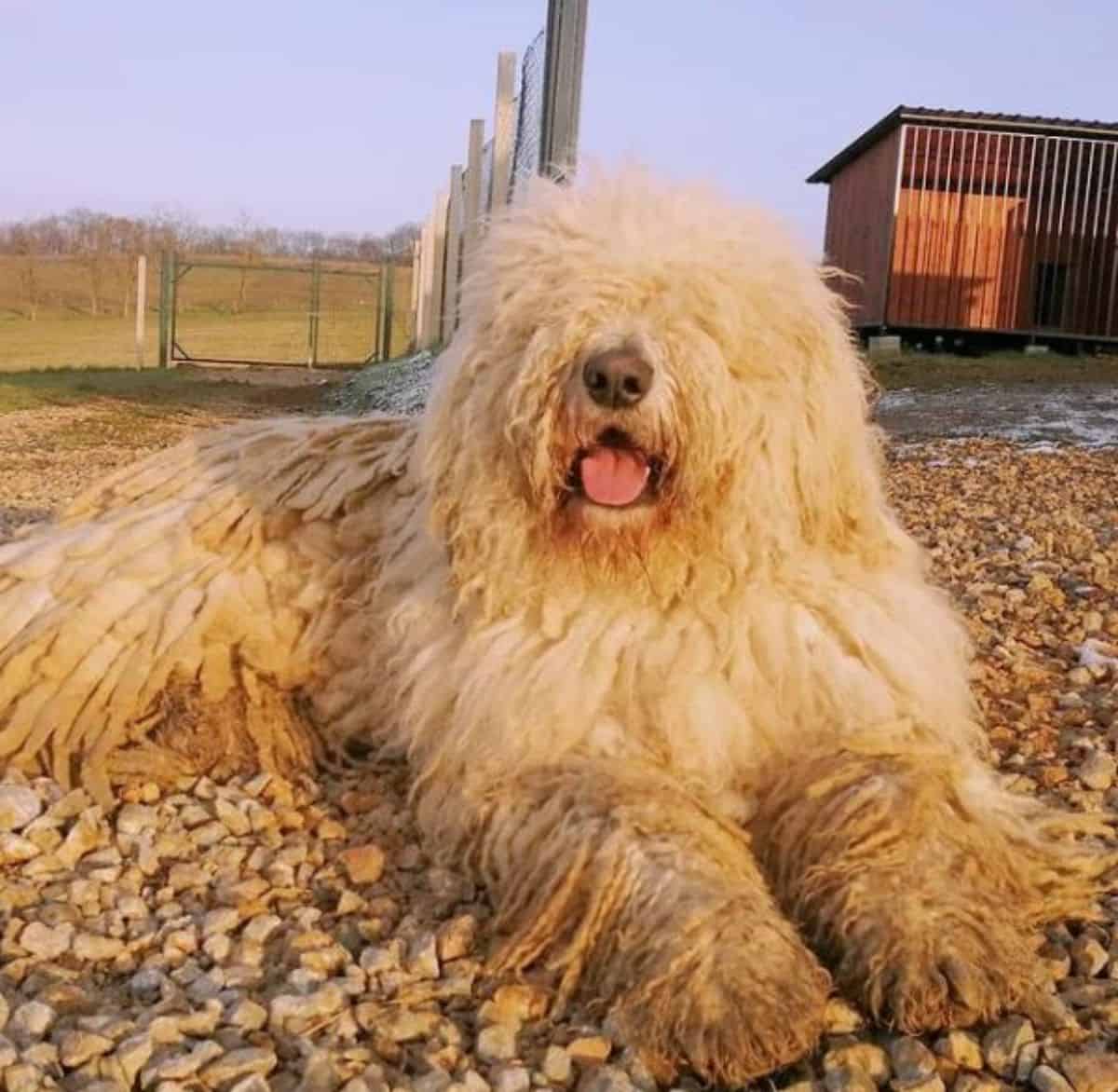 source:https://www.instagram.com/p/CIOD2LAnY7u/
The Komondorok are large dogs that weigh up to 70-80 lbs for females and 80-100 lbs for males. Adult males can stand up to 27.5 inches and females up to 25.5 tall. They are also in fact can reach up to 30 inches tall or more but that is rare.
Loves To Be Around Their Human "Flock"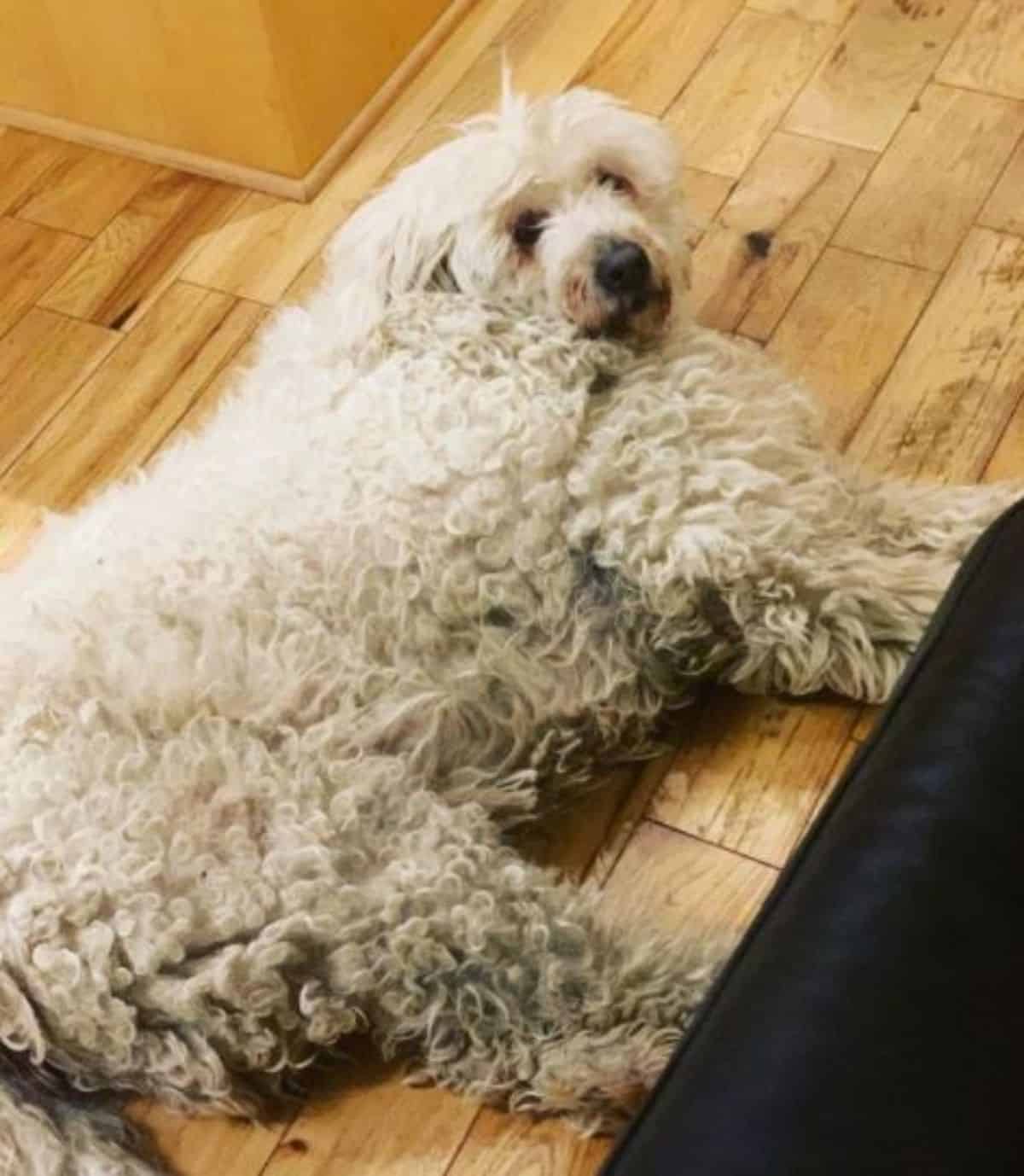 source:https://www.instagram.com/p/CIhgGBsBuU2/
They are loving dogs that are happy laying down near their family keeping them insight.
Coats Aren't For Show

source:https://www.instagram.com/p/CHx8lOQBLti/
Their dense, corded mop-like coat may standout from the crowd and looks unusual, it served a very important purpose. Not only helps them blend among flocks but also protects them from bites of predators hence making the predators' bites useless.
Born with White, Fluffy and Shaggy Coat

source:https://www.instagram.com/p/CKtvGkghP4a/
When Komondor puppies are born they weren't born with dreads. Just like any other dogs, they were cute innocent puppy with a white fluffy coat and you may enjoy this until they reach 8-12 months of age.
Loud Barker

source:https://www.instagram.com/p/CH5c496hMHD/
Their job in the early days was to scare and drive away predators when they reach the barn, their bark and braveness was the very foundation of their successful mark of territory. 
Devoted Human Companion

source:https://www.instagram.com/p/CKUDQaRH8VQ/
Komondorok will defend and protect their family and property with their life.