In 1920s Missouri, many people wer
e experiencing acute and crushing economic hardship. And then along came a dog with incredible powers who captured everyone's attention.
"This dog could do everything and like nobody knows about it!" says Frank Schloegel, a 21st century fan of Jim the Wonder Dog.
Jim the Wonder Dog earned his name from his ability to predict the future, and answer questions that should be otherwise unanswerable for a dog (or even a person in some cases): from allegedly predicting the winner of the Kentucky Derby and the World Series to knowing the gender of unborn babies.
A reknowned quail hunter, this Lewellin setter became the official State Wonder Dog of Missouri (a distinctive title no other state has).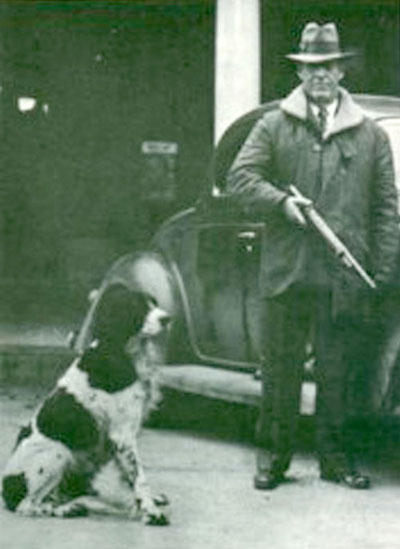 Not much is documented about Jim's life, save for a book written in the 1940s by an author named Clarence Dewey Mitchell, who had met the dog and his owner. The book is inexplicably told from Jim's point of view.
"I well remember the home where I was born," read the opening lines. "It was an ordinary kennel… Facing the south, with a large side door. For bedding we had some straw, and over this, some old rag, which had formerly been a blanket used in the master's home."
Another book about Jim the Wonder Dog was published in 2018 by Nancy Dailey, who used previous research and old news articles to write a more credible biography of Jim, this time from a third-person perspective.
Historical accounts say Jim originally came from Louisiana. The dog belonged to Sam Van Arsdale, who was in the hotel business and loved to hunt. In 1925, Van Arsdale was living in West Plains, Missouri, when he received a mysterious delivery: a puppy.
Van Arsdale's niece raised Jim as a young puppy before they sent him to a trainer. That's around the time when people started to take notice of Jim.
Aside from his black head, floppy ears and white snout and chest, Jim's most striking features were his eyes.
"He had riveting, human-like eyes," said one interviewee in a 1997 documentary made by Missouri Valley College. The documentary gathered oral histories from people who had first-hand encounters with Jim the Wonder Dog. By now, any person who would have met Jim has since died.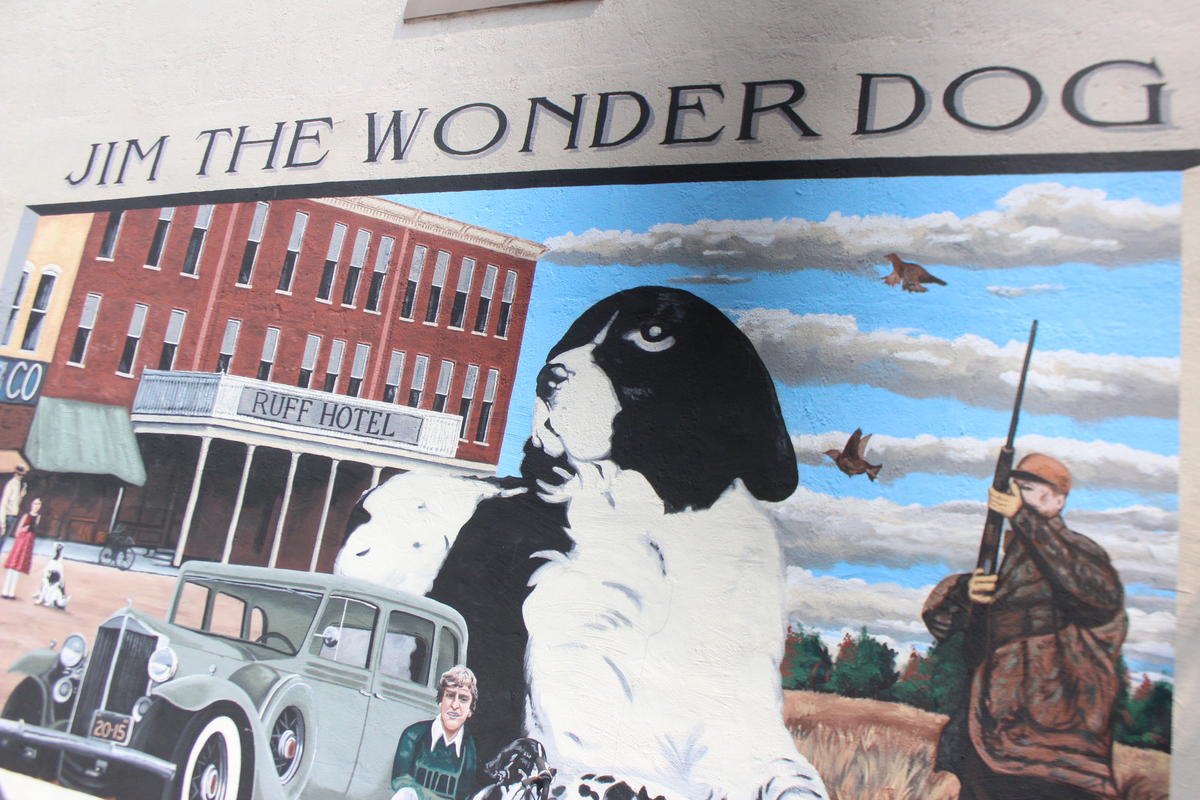 According to Nancy Dailey, most accounts say that Jim also stood out because of his behavior, even early on when he was training to be a hunting dog.
"He'd go under a tree and lie down in the shade, Dailey says. "He watched the other dogs. He would never do anything involved with the training."
But when they actually went out on a hunt, Van Arsdale noticed that instead of doing the usual zigzagging to first pick up a trail, Jim would just go directly to the quail he was hunting.