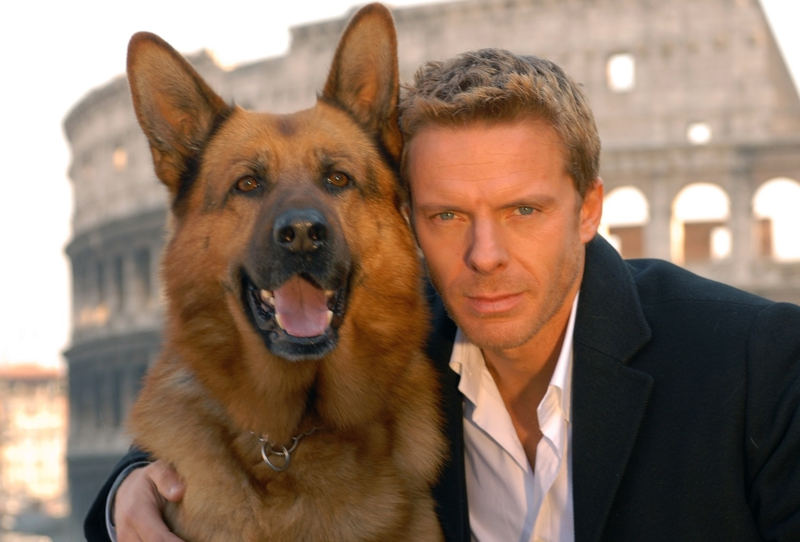 Canine movie star from 1938 to 1946.
Featured in the animated series Dog City from 1992 to 1995.
The dog in the 1961 movie The Parent Trap.
This female dog was the first trained guide dog who accompanied Morris Frank, founder of The Seeing Eye guide dog school and the first owner of a seeing eye dog in the U.S.
This highly trained German Shepherd was star in The Roy Rogers Show, an American TV series in 1951-1957.
The yellow dog in the animated movie All Dogs Go To Heaven.
The most famous war dog during World War II.
Appeared in 2008 film Beverly Hills Chihuahua.
Featured in Jim Henson Productions's Dog City on TV. The dog was a star here with puppetry and animation.
Star of the 1960s and 1970s TV series The Littlest Hobo.
Born in 1895, this was the first of the German Shephered line.
The hero of the film K-9 with James Belushi.
The famous character in the animated series Inspector Rex, played by Beejay. This is an Austrian-made police TV drama.
Movie star in The Adventures of Rin Tin Tin series of movies from 1922 to 1931. The dog was also featured in the animated series with same name.
Star of the 1947 film For the Love of Rusty, one of eight movies in the Rusty series.