A list of exotic dog names to use for finding the perfect name for your puppy!
Salome: It stands for 'peace' in Hebrew.
Hannibal: A Carthaginian military commander.
Winona: It's a German name that means 'firstborn daughter.'
Piper: This British word describes someone who plays the pipe.
Pirro: It means 'red-haired.'
Earl: A rank of nobility in England.
Liam: Irish word that stands for 'guardian.'
Serena: This Latin word stands for 'something peaceful.'
Stalene: It means 'bright like a star.'
Cion: Gaelic word that means 'affectionate.'
Shilin: Gaelic word that stands for 'cherry.'
Syndy: A word that means 'light.'
Francoise: A French name that stands for 'free.'
Hades: Underworld king in Greek mythology.
Sicily: Derived from a famous Italian island.
Emrys: A Celtic word that means 'immortality.'
Goliath: A character from the bible.
Delta: A spot where the river meets the ocean.
Dion: It is a word from ancient Greece that stands for 'independent.'
Rosalia: Popular Spanish word that means 'rose.'
Saundra: This Scottish word means 'defender of mankind.'
Arnaldo: A Spanish word indicating 'eagle power.'
Hopet: It is the Norwegian word for 'hope.'
Aysel: A Turkish word that means 'moonlight.'
Rochana: A Hindi word that defines 'beauty.'
Siona: This Hebrew word means 'at the height of something.'
Runako: An African American name that means 'handsome.'
Sarita: It's a Hindi word that means river.
Fochik: Of Chickasaw origin, it means 'stars.'
Floyd: A Celtic name that stands for 'grey.'
Gypsy
Caesar: Derived from Julius Caesar.
Giselle: A French name.
Hokama: Of Cree origin, it means 'guide.'
Dafina: Swahili word that means 'precious.'
Aurora: Inspired by the otherworldly aurora borealis
Wallaby: A small, kangaroo-like creature.
Cruz: Latino word that means 'cross.'
Bryson: Of Welsh origin, this word indicates someone who is a descendant of Brice.
Ava: A Hebrew word that means 'life.'
Lazlo: A popular moniker from Hungary; it means 'to rule with glory.'
Sivan: It stands for 'shepherd.'
Venetia: This word stands for the city of canals in Italy.
Enze: This mandarin word means 'to favor someone.'
Taiyo: A Japanese word that means 'sun.'
Igloo: Inspired by the ice structure.
Clarence: The name of a 14th-century prince.
Elise: A spiritual word that means 'oath of God.'
Asher: This Hebrew word means 'happy.'
Talitha: An Aramaic word that means 'a child' or 'a maiden.'
Magnolia: The state tree of Mississippi.
Kenyatta: Kenyan word that means 'musician.'
Shanay: It is a word that defines 'God's graciousness.'
Harper: A British word that stands for 'a harpist and minstrel.'
Alistair: Greek word that means 'protector of men.'
Octavius: A Latin name that means 'eight.'
Vallita: A Finnish word that means 'to rule.'
Zelphia: A word that means 'wise.'
Hasiin: It means 'hope,' and it's a word of Navajo origin.
Ziva: Of Hebrew origin, this name carries the meaning of 'splendor' or 'brilliance.'
Valdis: A Norse name.
Yolanna: It means 'violent hue.'
Trixie: It means 'fun-loving.'
Morgandy: It's a Celtic name that means 'a little one from the sea's edge.'
Phantom: A name derived from the Phantom of the Opera.
Fonzell: A Latin word that means 'ready to fight.'
Guven: Turkish word that means 'trust.'
Ada: 'beauty.'
Maya: Daughter of Atlas, a mythological character.
Yamini: A Hindi word that means 'night.'
Lola: It's a Spanish name that means 'strong woman.'
Adrian: Derived from the Latin word 'Hadrianus.'
Airlia: A Greek word that means 'eternal.'
Luna: The moon
Adel: German name that means 'noble.'
Aramis: The third musketeer.
Rocco: A short and punchy name, it is inspired by the Italian word 'rock.' It stands for something tough and long-lasting.
Ivan: A Russian name that means 'God is gracious.'
Alam: Mayan word that means 'Jaguar.'
Atlas: Famous Titan from the Greek mythology.
Leonardo: The name means 'bold' or 'lion.'
Kiara: It means 'something pure.' It originated in Scandinavia.
Dalmar: A person good at English.
Rex: It's the Latin word for 'king.'
Rosalba: It is the Spanish word for white rose.
Doogle
Xylona: This Greek word defines someone belonging to the forest.
Daria: It means 'rich.'
Umika: A Japanese word that stands for 'the ocean's fragrance.'
Sumo: A name inspired by sumo wrestling.
Adonis: The name of a Phoenician god; references are also found in Greek history.
Ande: It's a Swedish word that means 'spirit.'
Layla: A word of Arabic origin that stands for 'night beauty.'
Hamlin: Of German origin, this name means 'to love your house.'
Keely: This name means beauty. This moniker has an Irish and Celtic origin.
Ares: Greek war god.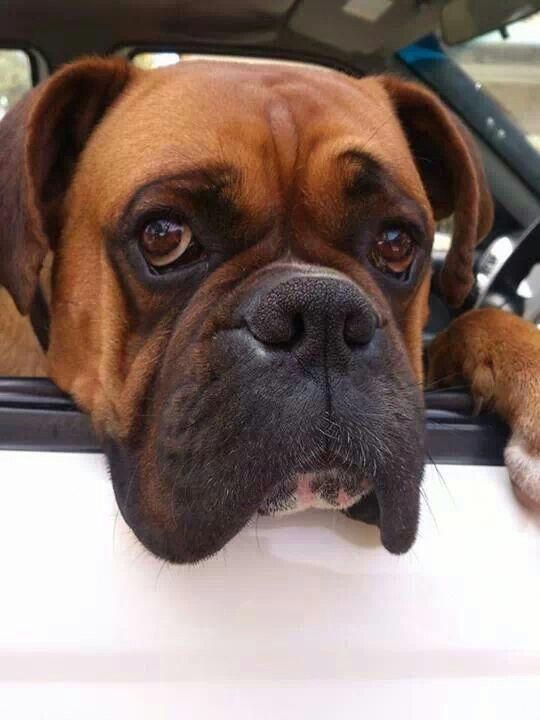 Noam: A Hebrew word that means 'pleasant man.'
Tawney: An Irish name that stands for 'a green field.'
Kenzo: A word of Japanese origin; it defines someone as strong and intelligent.
Mathias: A Scandinavian name that means 'gift of God.'
Magnus: It is a Danish word that means 'great.'
Westina: An English word that means 'the western village.'
Givenchy: You can name your canine after this French designer.
Rosabel: This nature-inspired Latin name means 'beautiful flower.'
Rama: A Hebrew word that defines something as 'exalted.'
Kellan: An African name that means 'powerful.'
Ramesses: Name inspired by the Egyptian pharaoh.
Lakota: This Native American word means 'friend.'
Drake: It stands for 'dragon' in English.
Sheela: A word of Hindi origin that means 'kind.'
Rhamah: A Swahili word that stands for 'sweetness.'
Rahana: This name means 'sweet basil.'
Lilja: Of Icelandic origin, it means 'lily.'
Dali: World renown Spanish artist.
Brayden: Celtic word that stands for 'brave.'
Einar: Of Scandinavian origin, it means 'warrior.'
Dymond: A town located in Ontario.
Toshi: It's a Tibetan term that means 'auspicious.'
Orlando: A famous character from Shakespeare's play.
Lootus: An Estonian word that means 'the bringer of hope.'
Bron: A Dutch word that means 'spring.'
Aldis: An exotic name of English origin.
Hercules: Greek demi-god.
Aviana: It means 'beauty.'
Terra: This Latin word stands for 'the earth.'
Vladimir: Well-known Slavic name.
Raviro: Of Shona origin, the word means 'gift of God.'
Gev: It's a Persian word that means 'warrior.'
Norvin: It means 'friend from the north.'
Benison: An English word that means 'blessing.'
Tira: A Hebrew word that means 'camping.'
Eldon: A word of English origin, it means 'old farm.'
Parker: Of British origin, it means a park keeper.
Burton: An English word that means 'from the fortress.'
Keiko: A Japanese word that means 'blessing.'
Arsenic: 'Poison.'
Basil: An herb widely used in Italian foods.
Apollo: Name of A Greek god.
Genghis: Derived from Genghis Khan.
Costello: An English word that means "son of Oisdealbhach."
Serilda: This Teutonic name means 'a woman warrior.'
Aesop: Greek fable writer.
Tashina: This name is perfect for someone who is born on Christmas.
Surya: It's a Hindi word that stands for the sun.
Nova: This name has two origins—Native American (means the one who chases butterfly) and Latin (means new).
Athos: One of the three musketeers.
Porthos: The other musketeer
Theola: Teutonic word that means 'ruler.'
Wanniya: An Amharic word indicating courage and spirit.
Gaspar: 'Treasure keeper.'
Rayna: This Hebrew word means 'song of the Lord'.
Thirza: It stands for 'divine.'