Pugs are not for everyone, but those they are, hold on! You are in for an amazing adventure! We have a pug that's a blast. I think everyone needs a pug just for the comic relief they bring to life.
#1

Forget about having private time, unless you lock yourself in the bathroom…
#2

Have you ever watched Game of Thrones?
#3

You can sleep wherever you want.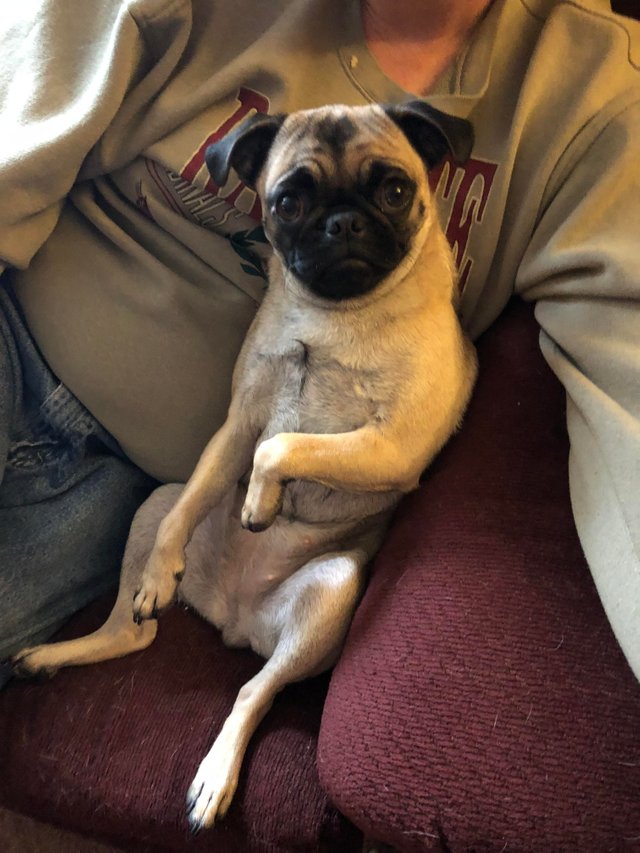 Pug shows are their favorite but they will watch just about anything.